The Australian War Memorial is open to the public with a new temporary entrance.
Visitors will require timed tickets to enter the Memorial galleries, and also to attend the daily Last Post Ceremony at 4:45 pm in the Commemorative Area.

Ticket bookings open now.
Book your free ticket
Learn about Australia's involvement in war, from the time of the first settlement at Sydney Cove in the 18th century to our peacekeeping roles under United Nations auspices.
Explore
Explore a selection of resources related to the wartime experience of Aboriginal and Torres Strait Islander peoples.
Please be advised that the following pages contain the names, images and objects of deceased people.
Explore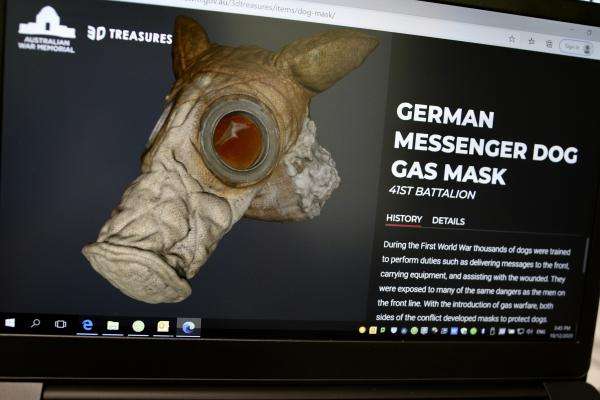 3D Treasures
A CURATED SELECTION FROM OUR DIGITAL COLLECTION
3D Treasures features a selection of objects from our collection in 3D, giving you a closer view of these stories than ever before.
Explore
Sufferings of War and Service
The Australian War Memorial has worked with veterans and their advocates to commission a work of art, by artist Alex Seton, to recognise and commemorate the suffering caused by war and military service.
Find out more
FEATURED ARTICLES
Pamela Tapim and Frances Visini have been the best of friends since childhood. Born and raised on Thursday Island, the two Torres Strait Islander women went to school together before joining the Royal Australian Navy in the 1970s, forging a friendship that continues to this day.

Two Indigenous Australians spent the last year of the Great War at an unlikely prisoner-of-war camp in Germany.

Fifteen-year-old Edith "Edie" Cynthia Rose Leembruggen (née Kenneison) first met Australian nurse Vivian Bullwinkel in a prisoner of war camp on Banka Island in February 1942. Their friendship would help them survive years in captivity and become the basis of a lifelong bond.