We have developed a guiding vision for the Memorial's galleries and precinct for the next 50 years. A key part of this vision is ensuring we have the ability to share with our visitors the stories of recent conflicts, peacekeeping and humanitarian operations. To do this a significant redevelopment is required. 
Watch this video to see an artist's impression of the future Australian War Memorial.
What will change?
The redevelopment will significantly increase exhibition and public program space. It will include a new temporary exhibition space; improved visitor orientation, wayfinding, and amenities; areas for respite and reflection; new education facilities; a theatre and functions space; a quiet area for reflection; a space to be used by veterans' organisations; and two electronic displays, one displaying the myriad of community memorials, and another presenting current defence activity.
There will be an extension to the Bean Building on the eastern side of the precinct to integrate research collections and services, additional exhibition space added to Anzac Hall, and optimisation of exhibition space in the main Memorial building. Sensitively connected to the existing landscape, the detailed plans will ensure the original heritage façade remains unchanged.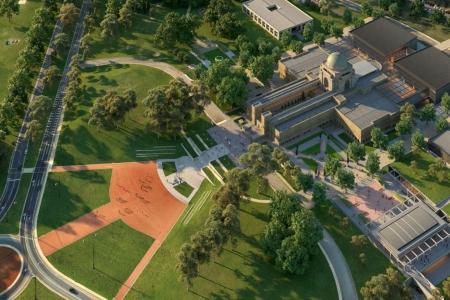 Hear from some of Australia's current and former service personnel and their families about what the Australian War Memorial means to them.
In their words