First World War Commemorative Car Poppy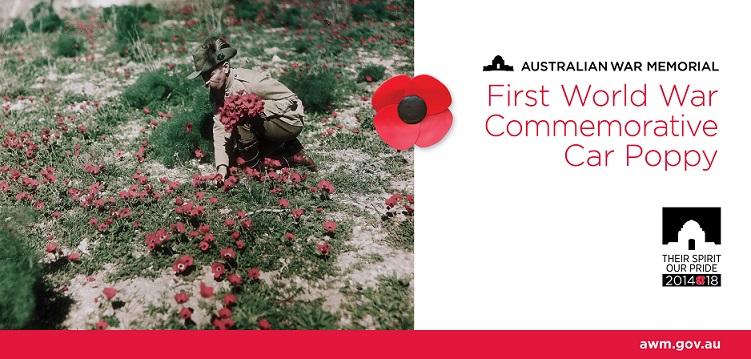 November 2018 marks the centenary of the end of the First World War.
After four years of fighting, one of the world's most devastating conflicts was finally over, and Australia mourned more than 60,000 who had died.
One hundred years after the guns fell silent, we remember those who served our nation in all conflicts and the sacrifice they made for our freedom.
Show your support, by purchasing a commemorative poppy for your vehicle in honour and remembrance.
A $1 donation from every 'car poppy' sale will go to Legacy Australia to help Australian families suffering after the injury or death of a loved-one during or after their service.
Car poppies in action
Buy a poppy for your car and display it in the lead up to Remembrance Day 2018 – help commemorate 100 years of remembrance. Show us your car poppy in action by sharing your photos on social media using #carpoppy and your picture may appear below.