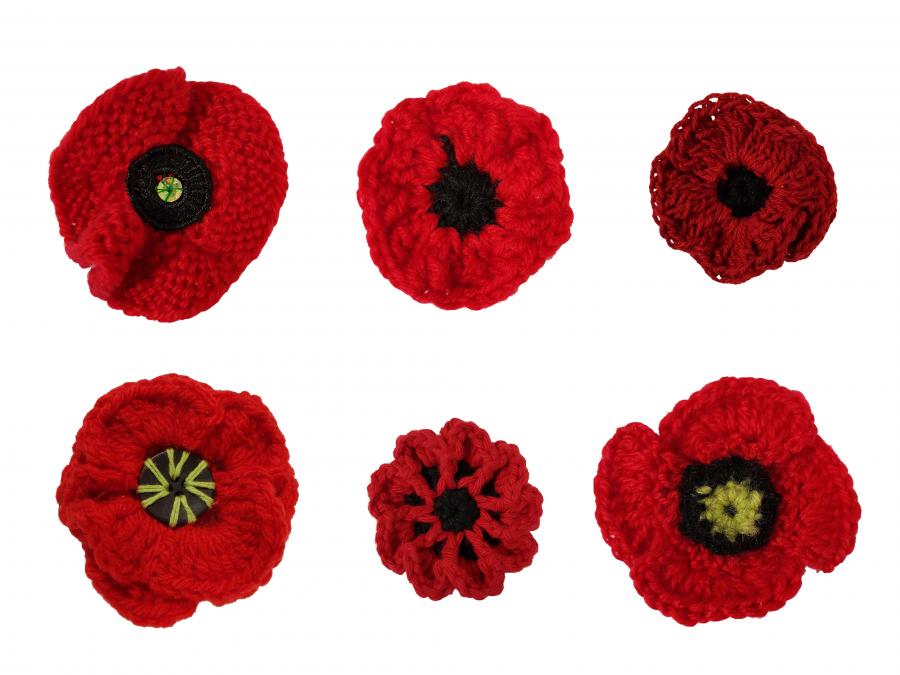 One hundred years ago, on 11 November 1918, the First World War came to an end. To mark this historic anniversary, 62,000 handcrafted poppies will be displayed in the grounds of the Australian War Memorial, representing Australian lives lost during the First World War. 
Made with love and worn with pride, the hand-knitted poppy brooch is a fitting memento of the Centenary of Armistice commemorations. It symbolises remembrance and reminds us of the service and sacrifice of Australian men and women during the First World War. 
Each brooch is uniquely finished, ranging in colour from bright red to deep maroon, and features a pin/clasp to secure it to your lapel. These handmade poppies have been lovingly created by volunteers across the world as part of the 5,000 Poppies Project. 
Brooch measures approx. 4-7cm (diam).
Please note:
Each poppy has been individually handcrafted, so variation (in colour, size, and finish) will occur.
Poppies purchased online will be selected at random.
One dollar from every brooch sold will be donated to Legacy Australia, who support more than 60,000 beneficiaries suffering as a result of injury or death of a spouse or parent who serve or have served in the Defence Forces.
$9.99 (plus postage) SOLD OUT