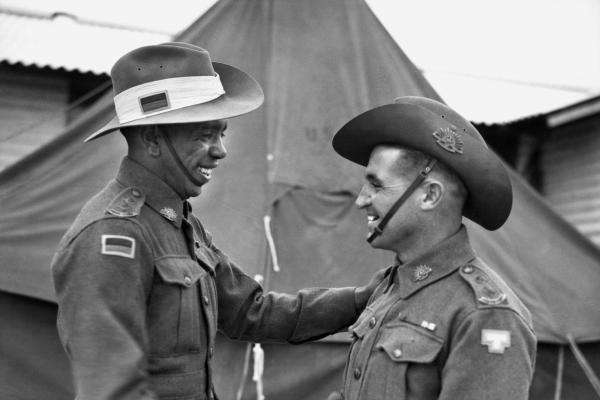 Aboriginal and Torres Strait Islander peoples have a long standing tradition of fighting for Country, and continue to serve with honour among our military forces. The new exhibition For Country, for Nation presents a diverse range of art, objects, photographs and stories from across Australia to explore.
Geraldton Regional Art Gallery
19 December 2020 - 31 January 2021
Find out more
Hearts and minds: wartime propaganda
Posters were an ideal means of communicating propaganda: impermanent yet public, they were designed to be noticed, and could be printed and distributed quickly in large numbers. The Memorial holds a large collection of wartime posters. Hearts and minds: wartime propaganda introduces this collection, featuring home-front propaganda from the First and Second World Wars.
Orange Regional Museum
26 November 2020 - 14 March 2021
Find out more