Aboriginal and Torres Strait Islander wartime service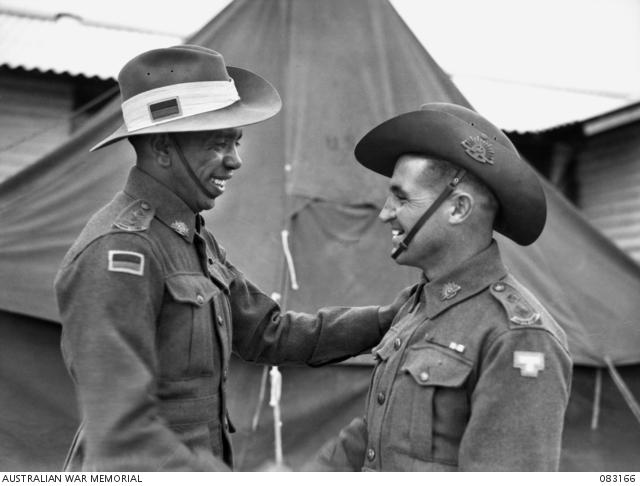 Suitable for upper primary and secondary students. This program is adapted to suit students at different ages and learning levels.
Overview
Aboriginal and Torres Strait Islander peoples have a long tradition of fighting for Country, and continue to serve among our military forces. Although not permitted to become Australian citizens until 1967, military service is one area where Indigenous Australians have experienced less discrimination than in the wider Australian society. This program explores some of their wartime experiences and the impact these have had on the Indigenous communities and broader Australian society.