COVID-19 visitor information
In line with ACT Government requirements visitors to the Memorial who have been in a COVID-19 affected area or exposure site during prescribed periods will not be permitted entry to the Memorial.  
Visit the ACT Government website for the latest travel advice for visitors from all states and territories.
Visitors over the age of 16 years are required to check-in prior to entry using the Check IN CBR app. 
For information, visit Check IN CBR.
Get your ticket to visit
You must have a ticket to visit the Australian War Memorial, and to attend the daily Last Post Ceremony. Entry is free.
We encourage you to register a ticket in advance. Tickets may be made available at the Memorial entry, subject to capacity.
The Ink in the Lines  exhibition can be viewed by booking a Galleries and Commemorative Area ticket.
Suggested itineraries
Whether you have an hour or a day to visit the Memorial, we have a suggested itinerary to help you plan your visit.
ADF and school cadet units
If you are planning a visit with an ADF or school cadet unit, please read our information sheet.
Your safety is our priority
We have safety measures in place to ensure the health and well-being of visitors, staff and volunteers.
Visitors will notice hand-sanitiser stations, additional and regular cleaning services, and onsite public health messaging. Contactless purchasing is in place at the Memorial's Shop and at Poppy's Café. 
COVID-19 spreads like the flu, so good hygiene is crucial in helping to prevent the spread of the virus. We urge you to help protect the community by adopting the following safety measures:
Comply with current social distancing guidelines of 1.5 metres
Wash your hands frequently with soap and water, or use an alcohol-based hand rub before and after eating, and after going to the toilet
When coughing and sneezing cover your mouth and nose with a flexed elbow or tissue – discard the tissue safely and clean your hands with alcohol-based hand rub or soap and water
Avoid physical greetings and contact (handshaking and kissing) and maintain distance between yourself and others, particularly those who are coughing, sneezing and have a fever
Avoid touching your eyes, nose and mouth. If you have a fever, cough and/or difficulty breathing, please seek medical care
Do not visit the Memorial if you are unwell or if you have been in contact with a confirmed case of COVID-19 in the last 14 days
Consider downloading the COVIDsafe app.
Visit the Australian Government Department of Health website for the latest COVID-19 advice.
We provide research assistance and access to our archived collection material, suitable for those wanting to research their family history.
Make an appointment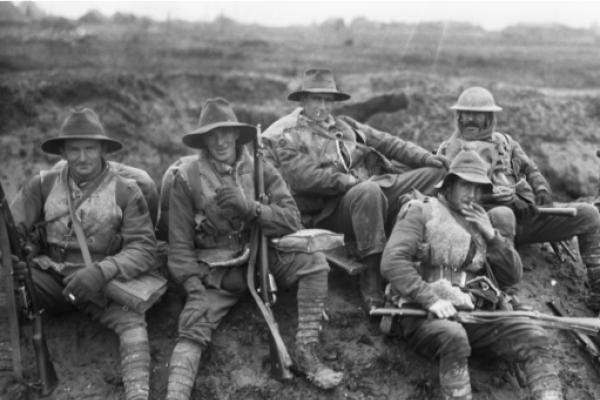 Exhibitions and Galleries
From permanent galleries to online exhibitions
The Memorial has several permanent exhibitions and galleries covering Australia's involvement in all conflicts. For those outside of Canberra, we also have touring and online exhibitions, as well as collection items in fellow institutions.
Find out more