The Memorial boasts a staff of subject specialists in all aspects of military history and museum practice.
Our articles and our Encyclopedia allow subject specialists to share their knowledge on Australian military history.
They also provide a way for us to take a closer look at the people and the stories behind the history and our museum collection. 
Pamela Tapim and Frances Visini have been the best of friends since childhood. Born and raised on Thursday Island, the two Torres Strait Islander women went to school together before joining the Royal Australian Navy in the 1970s, forging a friendship that continues to this day.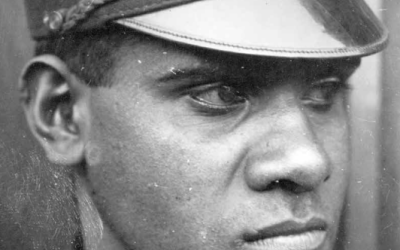 Two Indigenous Australians spent the last year of the Great War at an unlikely prisoner-of-war camp in Germany.
Fifteen-year-old Edith "Edie" Cynthia Rose Leembruggen (née Kenneison) first met Australian nurse Vivian Bullwinkel in a prisoner of war camp on Banka Island in February 1942. Their friendship would help them survive years in captivity and become the basis of a lifelong bond.
Australian federal elections have taken place during times of peace and times of conflict. Even two world wars could not stop Australians casting their ballots, whether at home or on the battlefield.
Today, we remember Colonel Bernard Zdzisław Skarbek, OAM, who passed away on 24 April 2022, aged 100. Bernard served with the Polish Armed Forces during the Second World War and was due to take part in today's Veterans' March at the Australian War Memorial.
It was New Year's Eve 1968, and Mike Ruffin was on his last operation in Vietnam. He had already served in Malaya and Borneo, and by the age of 26 was an experienced SAS patrol commander.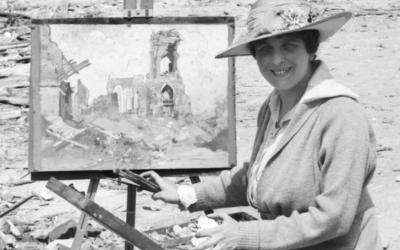 Australian artist Evelyn Chapman visited the battlefields of France just weeks after the end of the First World War.
Brigid Baker will never forget the heat and dust of Afghanistan.
Every Anzac Day, Nicole Bradley would visit the Australian War Memorial with her family.