The Memorial boasts a staff of subject specialists in all aspects of military history and museum practice.
Our articles and our Encyclopedia allow subject specialists to share their knowledge on Australian military history.
They also provide a way for us to take a closer look at the people and the stories behind the history and our museum collection. 
Sikorsky S-70A-9 Black Hawk – A25-112 – is the first Black Hawk to be added to the Memorial's collection.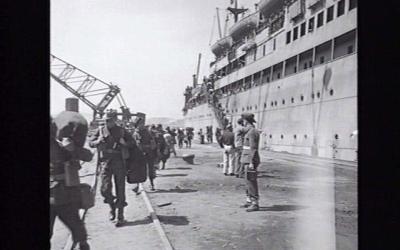 The Memorial has digitised the British Commonwealth Occupation Force (BCOF) Embarkation Rolls, which provide details about the Australians who served with the BCOF. As well as being available online, they will also later become searchable by name for the first time.
Frederick Fletcher Fenn was a driver with the 2/10th Australian Infantry Battalion at Tobruk when he risked his life to save his seriously wounded mates.
For years, Private Walter Parker's story remained a mystery. Today, he is recognised as the first known Indigenous soldier to die while serving overseas.
Lindsay Walker was just 21 years old when he was killed in the Second World War. His mother collapsed at the door of their family home in Sydney when she heard the news.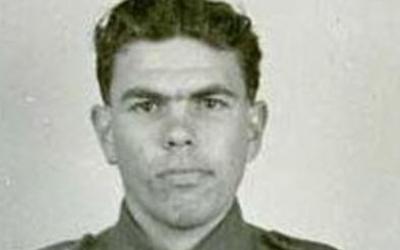 In April 1945, more than 200 Lancaster bombers flew to six different parts of the Netherlands. Rather than releasing bombs over their targets, they would be dropping food as part of Operation Manna. Among those taking part was Harry Aldridge, the first navigator in Bomber Command to be identified as having Aboriginal heritage by researchers at the Australian War Memorial.
During the Second World War, almost every able-bodied man in the Torres Straits signed up to defend their country against the threat of invasion. Among them was Private Peniatha Warria, a 23-year-old Kulkalgal man who volunteered to defend his island home.
In the early morning of 1 July 1916, more than 100,000 British infantrymen were ordered from their trenches in the fields and woods north of the Somme River in France, to attack the opposing German line.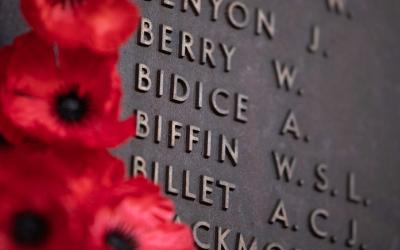 Lyn Burke was researching First World War soldiers from Proserpine when she first came across the name, Private Alex Bidice.