The Memorial boasts a staff of subject specialists in all aspects of military history and museum practice.
Our Articles and our Encyclopedia allow our historians, curators, librarians and exhibition team to share their knowledge and information on Australian military history, the Memorial's vast collection, recent acquisitions, exhibitions and events.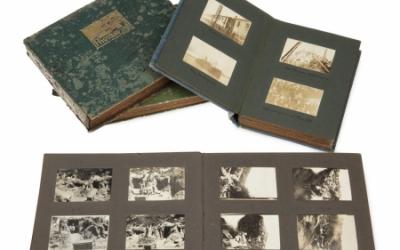 The Memorial's Digitisation Project aims to digitise collection items at risk of deterioration, including paper records, film, audio, and images. This process will help to preserve the original items and enable the collection to be more accessible to researchers in future.
Thirty years ago today hostilities between Iraqi and Coalition forces ended, bringing the Gulf War to a close. The Memorial has digitised its collection of ephemera from this period as part of the Memorial's Digitisation Project 2018–2022.
Matthew Robinson was 18 years old when he deployed to East Timor in September 1999.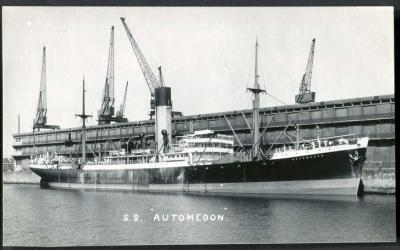 On 11 November 1940 the German raider Atlantis captured her 13th victim since leaving Germany eight months earlier:  SS Automedon, a British merchantman.
In the midst of the Second World War,  architect John Crust climbed Mount Ainslie to paint a watercolour of the newly-built Australian War Memorial. It was not long before the official handover of the building that he had dedicated years of his life to; a building which would become one of the most iconic buildings in the country.
Dr Jerry Nockles was a signalman on board HMAS Brisbane during the start of Operation Desert Storm in the 1991 Gulf War.
Today marks the anniversary of the Fall of Singapore, one of the worst military disasters to befall Australia, and one of the greatest defeats in British history.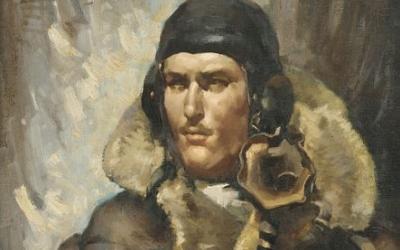 Rawdon Middleton enlisted in the Royal Australian Air Force (RAAF) during the Second World War and, after training, was posted to a Royal Air Force (RAF) squadron in England. On 28 November 1942 he set out on a bombing raid over Italy.
Lieutenant Colless joined the AIF in 1915 and fought through some of the war's most difficult battles.