The Memorial boasts a staff of subject specialists in all aspects of military history and museum practice.
Our articles and our Encyclopedia allow subject specialists to share their knowledge on Australian military history.
They also provide a way for us to take a closer look at the people and the stories behind the history and our museum collection.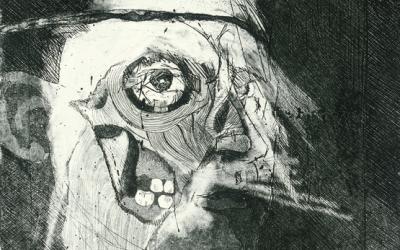 Once seen, this powerful depiction of a veteran's suffering postwar is hard to forget. One of the most confronting works in the Australian War Memorial's art collection, Journeys in my head is Trevor Lyons' record of the scars, seen and unseen, of his ADF service.
Aubrey Litchfield and three of his brothers – Ernest, Cecil and Lester – all served during the First World War. All four brothers survived the war, but it was not without cost.
Mary Hutchins saw seven of her sons off to war. Only three came home.
Australia has become home to around 27,000 Holocaust survivors since the conclusion of the Second World War. Many resettled here after enduring the genocidal horrors of the Third Reich in Germany and occupied Europe, bringing with them powerful stories of suffering, survival and hope.
On 14 January 1942 members of 2/30th Battalion, seized an opportunity as the first Australian ground force to clash with the Japanese and blow a vital bridge at Gemencheh, in the state of Negri Sembilan, Malaya.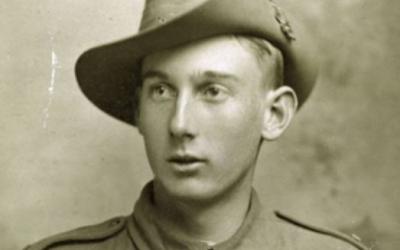 When Private Herbert Reynolds enlisted on his 18th birthday in September 1914, he could not have known what was to come. Many at the time had thought that the war would be over by Christmas, but it wasn't long before they realised how wrong that prediction would be.
It looks like a makeshift cricket bat, but it's actually an improvised 'pudding mixer' from the First World War. Lance Sergeant Edward McRae used it to make Christmas puddings for wounded men in France while serving with the 10th Field Ambulance.
It's a simple rectangular tin, bearing Christmas wishes from the Australian Comforts Funds. But to the family of Private Sidney Thomas Elliott, it was a heart-breaking reminder of the son and brother they had lost during the First World War.