The Memorial boasts a staff of subject specialists in all aspects of military history and museum practice.
Our articles and our Encyclopedia allow subject specialists to share their knowledge on Australian military history.
They also provide a way for us to take a closer look at the people and the stories behind the history and our museum collection. 
The Korean Armistice Agreement, signed 70 years ago on 27 July 1953 by military commanders from the United Nations Command, the Korean People's Army and the Chinese People's Volunteer Army, ended three years of intense conflict.
Read about the final push by Chinese People's Volunteer Army before the signing of the Armistice in the Korean War
Thomas Samuels wanted nothing more than to serve his country. He enlisted in the Australian Imperial Force on 3 October 1917, was allotted to the No. 1 Depot Company on the 12th, and discharged that same day. The reason: Thomas Samuels was Indigenous.
George and William Hilliet were prepared to sacrifice everything to serve their country. But when the two brothers volunteered to enlist during the First World War, they were rejected because of the colour of their skin.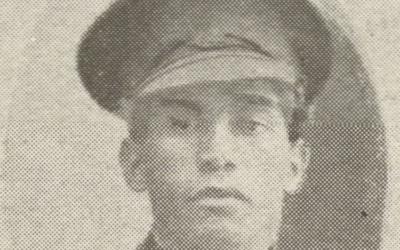 Edward Walker had returned home from the First World War when he went to enjoy a pint of beer with his mates. He had been seriously wounded in northern France, and had lost his brother in the fighting on the Western Front – but instead of being welcomed home as a hero, Edward became the subject of a local court case when he was spotted drinking at the bar with two of his mates.
Russell Fuller was 20 years old when he landed at Balikpapan in July 1945.
It's been 30 years since John Perryman sailed into Mogadishu harbour aboard HMAS Tobruk, but what he saw there will stay with him forever.
Jack Harry Norman was just 18 years old when he volunteered to serve during the First World War. But with no living relatives, "the whereabouts of [his] parents not known", Jack was forced to name the Chief Protector of Aboriginals in Queensland as his next of kin. 
William Yeo had to fight to serve during the First World War. He would enlist three times in four years, and be discharged twice. The reason: he was Aboriginal.