The Memorial boasts a staff of subject specialists in all aspects of military history and museum practice.
Our Articles and our Encyclopedia allow our historians, curators, librarians and exhibition team to share their knowledge and information on Australian military history, the Memorial's vast collection, recent acquisitions, exhibitions and events.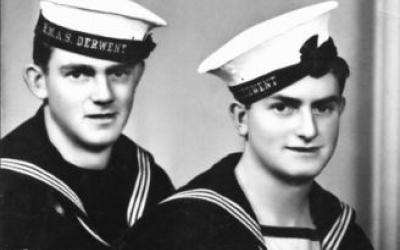 His rank was ordinary seaman, but there was nothing ordinary about Edward "Teddy" Sheean.
ARIA nominated Canberra music teacher Christopher 'CJ' Shaw performs his original song "Anzac Biscuits" with a choir of Palmerston District Primary School students.
"Spanish flu", as it was known, spread across the globe with alarming speed. When the pandemic reached the Pacific in November 1918 it caused widespread havoc. 
When two platoons came under fire from hostile machine-guns at Chuignes on 23 August 1918, George Matthews sprang into action.
Dr Edward Fleming was a 19-year-old training to be a Lancaster bomber pilot when he and his crew became horribly lost in bad weather over Britain during the Second World War. The flight almost ended in tragedy.
Major General Marcus Thompson always knew his great-great uncle fought and died during the First World War, but the details of his ancestry were far less clear.
The tale of the Emden Bell is one of the more unusual stories from the Memorial's collection.
Daniel Hodgekiss, a Ngarrindjeri man, enlisted in the AIF at Mildura in February 1916. For 88 years his grave remained unmarked until a local historian enlisted the help of the Mildura RSL and the Office of Australian War Graves.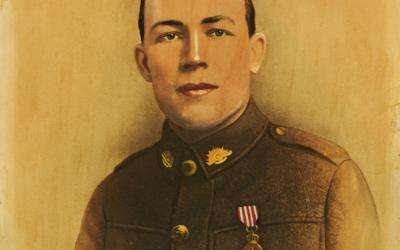 Sergeant David Emmett Coyne was awarded the Albert Medal in Gold, the only member of the AIF in the First World War to receive such an honour.