The Memorial boasts a staff of subject specialists in all aspects of military history and museum practice.
Our Articles and our Encyclopedia allow our historians, curators, librarians and exhibition team to share their knowledge and information on Australian military history, the Memorial's vast collection, recent acquisitions, exhibitions and events.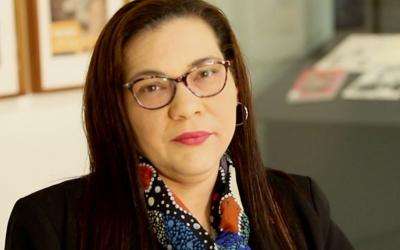 Imagine having to lie about who you are to serve your country. That's exactly what one soldier had to do to enlist during the Second World War. One of thousands of Indigenous Australians who served during the war, his name is now recorded on the Australian War Memorial's new Second World War Indigenous Service List.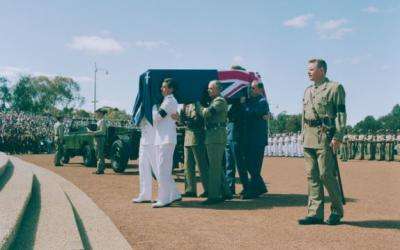 Remembrance Day at the Australian War Memorial in 1993 was a particularly significant occasion; that year an unknown Australian soldier was entombed in the Memorial grounds.
Local war memorials often give a glimpse of the past through the names inscribed on their surface.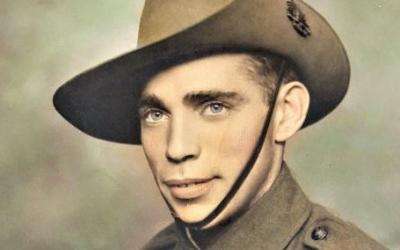 It was a day that would change Clarence Atkinson's life forever – the 27th of June 1941.
The name 'Pozieres' has become synonymous with Australian sacrifice. It was here over 104 years ago that 23-year-old Private John 'Jack' Adams was killed in action on the 25th of July 1916.
One minute Leo Inglis was keeping an eye on Japanese planes flying overhead, the next he was buried alive, fighting for his life.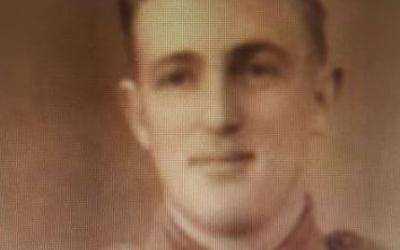 When Barney Cain heard Japanese bombers flying over Rabaul, he thought he was going to die. He spent the next three and a half months evading the Japanese in the jungles and mountains of New Britain.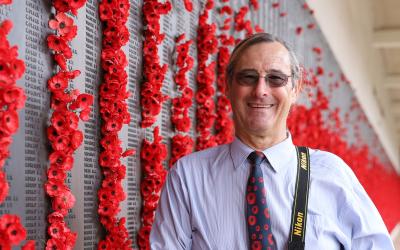 If there's a war memorial near you, then Henry Moulds wants to know about it.
This article highlights new information that has come to light about the Menin Gate Lions.