The Memorial boasts a staff of subject specialists in all aspects of military history and museum practice.
Our articles and our Encyclopedia allow subject specialists to share their knowledge on Australian military history.
They also provide a way for us to take a closer look at the people and the stories behind the history and our museum collection.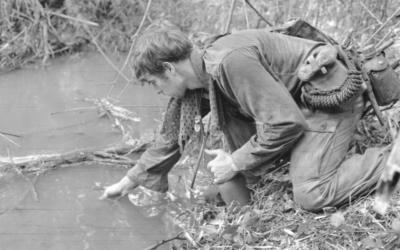 21 September 2021 marks the 50th anniversary of the battle of Nui Le in Vietnam.
Among the Australian War Memorial's holdings is a little-known collection of Second World War posters from the USSR.
The origins of the RAAF Marine Section can be traced to the beginning of the air force, when the first pulling boats (row boats) were approved for purchase on 1 March 1921 – a month before the formation of the Royal Australian Air Force.
Indelibly etched into our personal and collective memory, anyone old enough to remember the attacks has asked – or been asked – where were you when it happened?
This book came into the Paper lab from the Research Centre with a dust jacket that had seen better days.
On 6 September 1991 a group of Australian signallers in the remote Western Sahara desert strung an antenna to the roof of their hotel room.
The Sydney Harbour defence system was expanded following the outbreak of the Second World War and rapidly increased once Japan entered the war.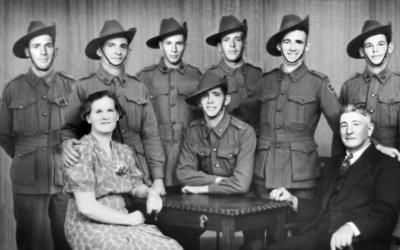 As August is family history month, we would like to share some of the most common enquiries we receive from family historians.
In order for the V2 to be displayed in the future, they need to undergo conservation assessment, treatment and repair.