The Memorial boasts a staff of subject specialists in all aspects of military history and museum practice.
Our articles and our Encyclopedia allow subject specialists to share their knowledge on Australian military history.
They also provide a way for us to take a closer look at the people and the stories behind the history and our museum collection.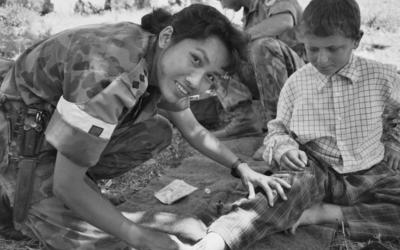 In 1991, 75 Australian personnel deployed on Operation Habitat, Australia's contribution to the United States-led humanitarian mission, Operation Provide Comfort.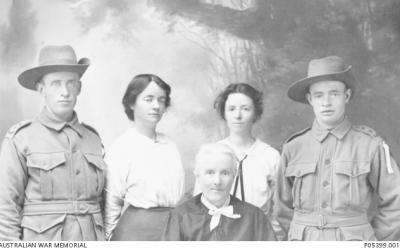 One hundred and five years ago, on 14 August 1916, brothers Robert (Bob) and Stephen (Steve) Allen, from A Company, 13th Battalion, AIF, picked their way down Tom's Cut, a communications trench near Mouquet Farm. Part of a group of 10 men, they had been detailed to carry rations to their company near the front line.  It was their second trip of the day.
The Women's Auxiliary Air Force (WAAF) was reformed in Britain in June 1939 after an inter-war hiatus, to release officers and airmen of the Royal Air Force (RAF) for operational duty. 
The 39th Battalion was seen as heroic but the 53rd Battalion was derided; the clues lay in the circumstances of their formation.
Private Alex Clingan was 22 when he went over the top at Fromelles with the 53rd Battalion.
Damian Smart was 19 years old when he landed in Mogadishu.
Miles Wootten has seen the best and worst of humanity. He spent his 22nd birthday in Rwanda as an Australian peacekeeper, cleaning up after an atrocity that had left almost a million people dead and millions more homeless.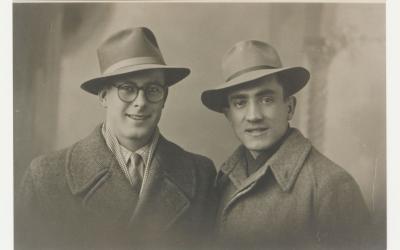 On 1 June 1942, exactly one year after missing the final evacuation ship from Crete, John Desmond Peck landed at Bari, Italy as a prisoner of war. 
When Corporal Dolly Batcho was given a bucket of sand from Mindil Beach, she openly wept. Dolly had left her ancestors' lands in Darwin to serve in Adelaide River during the Second World War