Interlude with a Hand Grenade
How to research your relative's military history.
It was 2016, and I was in Mackay as my grandfather had just passed away. My aunt, uncle, my husband and I had my grandfather's letters and diaries, and the novels that he had written, spread out on the table in front of us, looking for some memories to add to his eulogy. We came across a fragile-looking book, and on the front was the title "NX172702; Pte Allan 'Bluey' Bartlett; 2/17 Inf. Btn; Personal Experiences 1945" – a war diary!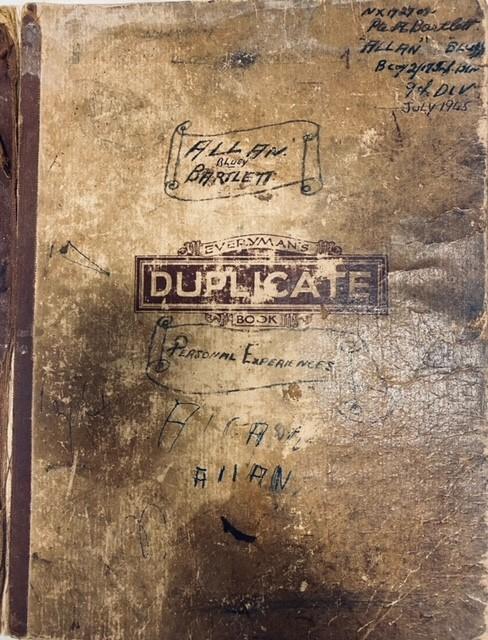 The diary was full of everyday experiences during war: from rugby matches held among the platoons, poems written about the woman he loved back home, details on battles between Australians and the Japanese and run-ins with the locals. But I wanted to know more. I wanted to understand the actions that went with the human stories my grandfather told. So with the war diary in tow, I went on a military family history search.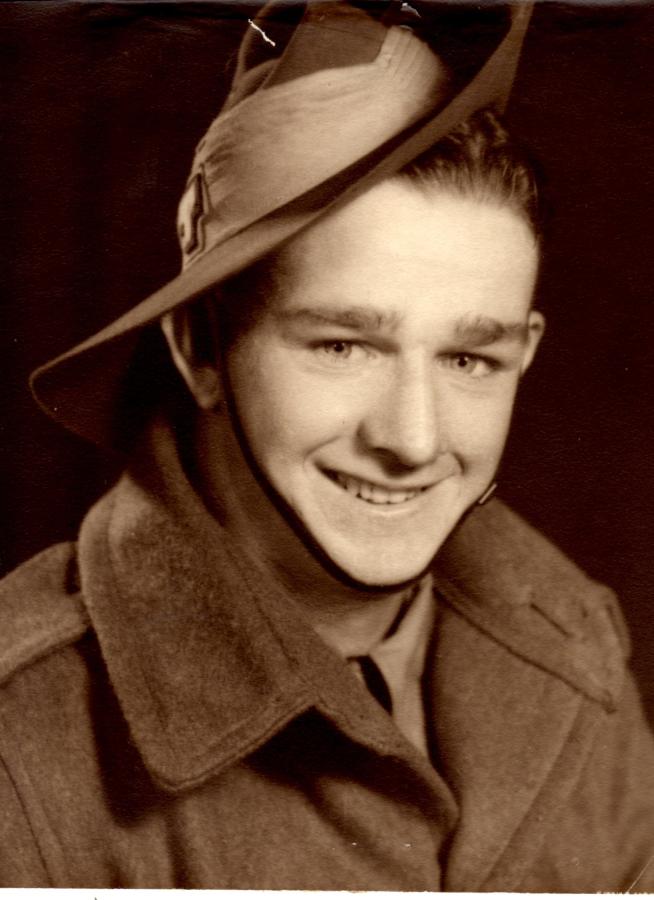 First, the authoritative source of information for where people served, any injuries or illnesses they suffered, and they unit they served in, is found in the personal service records. These records are held by the National Archives of Australia. Here I am in luck, as I already know my grandfather's service number, so I will not have to sift through multiple entries to find the right one. All of the First World War service records have been digitised, so they are freely accessible. Most of the Second World War service records have been digitised: not all of them, but luckily my grandfather's service record has. In his service record, I am looking for the units in which he served, whether he sustained wounds while on active duty, any medal recommendations, and anything else that will help me put together his service history.
Now that I have the service record, I am able to search for the unit war diaries on the Memorial's website. While they are on active service, army headquarters, formations, and units are required to keep war diaries recording their daily activities. All of the First World War unit war diaries have been digitised under archival series AWM4. 
In my grandfather's diary, there was a particularly hair-raising entry, "Interlude with a Hand Grenade". It relates how he and two others from his platoon were caught unawares by some Japanese soldiers. In their haste trying to protect themselves, one of his comrades decided to pull the pin on a grenade; he got cold feet and couldn't throw it, so he handed it to my grandfather instead. My grandfather offloaded it with seconds to spare and miraculously none of the platoon was injured. I was interested to see what the unit war diary had to say about this.
Using the collections search page on the Memorial's site, I entered the unit: 2/17 Australian Infantry Battalion. The results were a mixture of photographs, unit war diaries, heraldry, private records and more. Going into the digitised unit war diaries, I selected the month of June 1945, which is when the grenade incident occurred. What I found was that the 2/17 Infantry Battalion had only just landed in north-west Borneo, disembarking from HMAS Kanimbla. There was no mention of a wayward grenade, but plenty of information on the heavy action that they immediately found themselves serving in.
For me the search result that brought it all home was the photo in the digitised photo collection for the 2/17 Infantry Battalion. The photo was from Seria, Borneo, on the 23 June 1945. Only 2 days earlier in my grandfather's diary, "A TALL But True Story", he was describing the hell and difficulty of trying to get through those burning oil wells, the heat scorching their eyeballs, trying to cover their faces the best they could with their hats. This is exactly the find that I was hoping for, being able to correlate the stories with the reality.
Luckily, my grandfather returned home safely from his service. He married the love of his life, his 'Mackay Sweetheart' (as he calls her in a poem written in his diary) and he and his extensive family had many happy years together. I miss him to this day; but I am very grateful for the history that he left us. Oh – and all that writing he did? He put it to good use and wrote several novels that remain with the family only.
If you have a war diary written by a relative, or would like help with researching your family's military history, submit an online search enquiry or contact the Research Centre at the Australian War Memorial on (02) 6243 4315.