The Australian War Memorial, in conjunction with Yarralumla Nursery in Canberra, has a range of Lone Pine seedlings available for purchase.
The story of the Lone Pine
On 6 August 1915 the 1st Australian Infantry Division launched a major offensive at Plateau 400 on Gallipoli. The ridges, once covered with the Aleppo pine, had been cleared to provide cover for the Turkish trenches, leaving just one, solitary pine. The area became known as Lone Pine Ridge.
After three days of brutal fighting the Anzacs succeeded in capturing the enemy trenches, but this bloody action cost the Australians 2,000 men. The Turks' losses were estimated at 7,000.
After the battle, Lance Corporal Benjamin Charles Smith, 3rd Battalion AIF, collected several pine cones from the branches used to cover the Turkish trenches. He sent the cones home to his mother, Jane McMullin, in remembrance of his brother Mark, who had died in the fighting on 6 August. From one of these cones Mrs McMullin sowed several seeds, and successfully raised two seedlings. One was planted in Inverell, where both her sons had enlisted. The other was presented to the Australian War Memorial, to be planted in the grounds in honour of all the sons who fell at Lone Pine.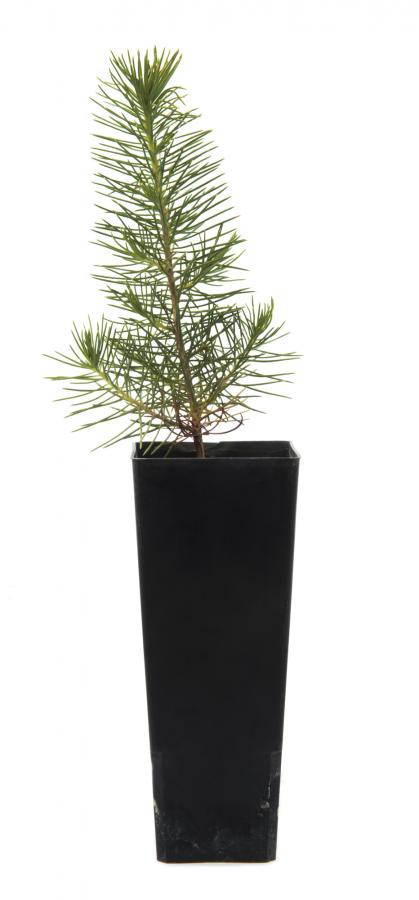 About the seedlings
These trees are intended for commemorative purposes, and are best planted within expansive natural environments (e.g. civic spaces such as public parks, memorial gardens, schools, or private acreage etc.). The Aleppo pine is not suitable for the home garden, owing to its' average size upon maturity (approximately 20 metres high and 15 metres wide).
The Aleppo pine is not suitable for tropical environments.
How do I order a seedling?
Yarralumla Nursery manages the sale and distribution of Lone Pine seedlings on behalf of the Australian War Memorial.
To place an order or for more information please visit the Yarralumla Nursery website or email yarr.nursery@act.gov.au or phone 02 6207 2447.
Care and planting information
The Aleppo pine (Pinus halepensis) is an evergreen tree, common across the Mediterranean region, where it frequently grows in hard, dry sites and can withstand very hot conditions. It is a popular ornamental tree that is extensively planted in gardens and parks, and has been widely cultivated as a street and forestry tree in temperate regions of Australia.
The Aleppo pine is a medium-to-large tree that grows at a medium rate up to an approximate height of 20 metres and a width of up to 15 metres. The trunk can grow up to one metre in diameter. In favourable conditions it may grow larger. The bark is light grey and smooth when young, turning a reddish brown with furrows and scaly ridges in maturity.
The tree prefers to be in well-drained soils, but also grows in sandy or loamy soils that are also nutritionally poor.
Aleppo pines must be planted in sunny positions and can tolerate drought once established. Regular watering is required when young. The trees will tolerate wind and can be used as a wind break.