The Memorial boasts a staff of subject specialists in all aspects of military history and museum practice.
Our Articles and our Encyclopedia allow our historians, curators, librarians and exhibition team to share their knowledge and information on Australian military history, the Memorial's vast collection, recent acquisitions, exhibitions and events.
Flight Sergeant Frank Burton Elliott was a 22-year-old fighter pilot when his P51 Mustang exploded in the air and crashed while escorting Lancaster bombers over Belgium during the Second World War.
Merle Hare was in a daze. It was early March 1945, and her twin brother, Sergeant Donald Kelway Storrie, was missing, presumed dead. His plane had disappeared while laying mines in the South China Sea and she would never hear from him again.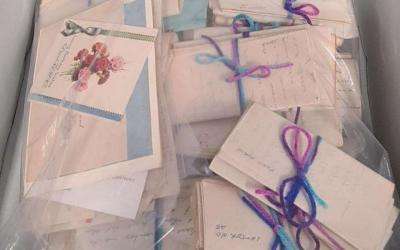 The Australian War Memorial is fortunate to receive hundreds of offers for donations each year. The offers vary from medals to uniforms, artwork and photographs, medical kits and ration packs, to even the occasional aircraft.
It was January 1991, and Jason was a signalman on board the Royal Australian Navy supply ship, HMAS Success, when the Gulf War began.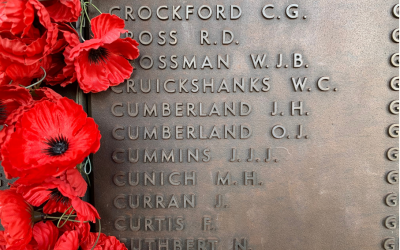 Oliver and Joseph Cumberland were born in Satur, near Scone in the Hunter Valley region of New South Wales. Oliver, the elder of the two brothers, was 25 when he enlisted. Unwilling to see his younger brother go alone, he joined the 2nd Battalion the day before it was scheduled to embark.
Stoker Norbert McCrory experienced and recorded two of the most dramatic events of the First World War: the raid on Zeebrugge and the surrender of the German fleet.
Thirty years ago, the crews of Australian warships HMAS Brisbane and Sydney were on-station in the Persian Gulf and had ringside seats to a most awesome display of naval firepower.
A pioneer of night flying over front lines, and credited with shooting down six enemy planes while serving with Australian Flying Corps, Lieutenant Palstra survived the war but died when an airship the British press dubbed 'The Titanic of the Skies' crashed on its maiden flight to India in 1930.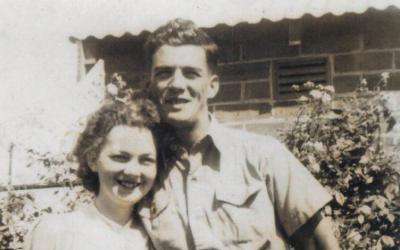 Bonnie Carey fainted when she read the telegram. It was 1944, and her fiancé, 19-year-old Flight Sergeant Raymond Yabsley, was missing. His plane had disappeared over the North Sea and she would never see him again.