The Memorial boasts a staff of subject specialists in all aspects of military history and museum practice.
Our articles and our Encyclopedia allow subject specialists to share their knowledge on Australian military history.
They also provide a way for us to take a closer look at the people and the stories behind the history and our museum collection. 
John Burns was starting to worry. It was 18 August 1966, and the battle of Long Tan had broken out. John, a bombardier with the 103 Field Battery at Nui Dat, was providing covering fire for the Australian troops, when his ammunition started to run dangerously low.
Doctor Leonard Darby, Senior Surgeon of HMAS Sydney, was below deck when the German cruiser SMS Emden opened fire. The ensuing battle became renowned as the first triumph of the Royal Australian Navy.
In 1995, RAAF theatre nurse Robyn Green deployed to Rwanda. She was part of Operation Tamar,  Australia's contribution to UNAMIR II (the UN aid/mission to Rwanda.
On 14 May 1943 Centaur was en route from Sydney to Cairns when she was sunk by a Japanese submarine south of Moreton Island, off the Queensland coast.
Gilbert Toplis had seen his fair share of war. One of the first Australians to enlist during the First World War, he landed on Gallipoli on 25 April 1915 and was wounded at Lone Pine before serving on the Western Front in France and Belgium.
When Kylie Pearson sings with the Australian Military Wives Choir at the Australian War Memorial, it is deeply personal.
A grieving woman cradles a fallen soldier in her arms. Even today, more than 100 years after the end of the First World War, it is a compelling image, a powerful reminder of the human cost of war. But few remember the name of the artist: Australian-born Dora Ohlfsen.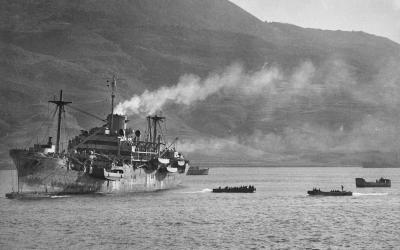 When Stephen Cross enlisted in the Australian Imperial Force in June 1940, he likely thought his experience as a transport driver would be useful, but not life-saving.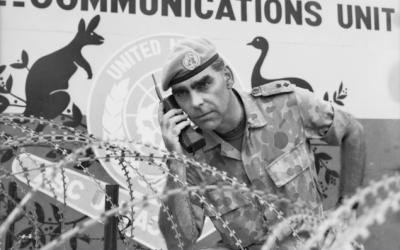 Australian peacekeeping personnel in the United Nations Transition to Authority in Cambodia mission, 1992–1993