The Memorial boasts a staff of subject specialists in all aspects of military history and museum practice.
Our articles and our Encyclopedia allow subject specialists to share their knowledge on Australian military history.
They also provide a way for us to take a closer look at the people and the stories behind the history and our museum collection.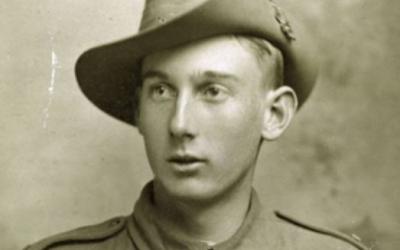 When Private Herbert Reynolds enlisted on his 18th birthday in September 1914, he could not have known what was to come. Many at the time had thought that the war would be over by Christmas, but it wasn't long before they realised how wrong that prediction would be.
It's a simple rectangular tin, bearing Christmas wishes from the Australian Comforts Funds. But to the family of Private Sidney Thomas Elliott, it was a heart-breaking reminder of the son and brother they had lost during the First World War.
It looks like a makeshift cricket bat, but it's actually an improvised 'pudding mixer' from the First World War. Lance Sergeant Edward McRae used it to make Christmas puddings for wounded men in France while serving with the 10th Field Ambulance.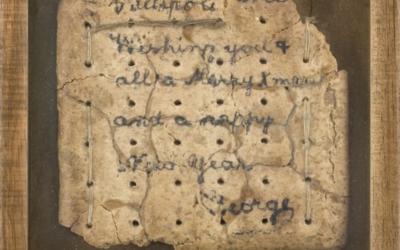 Driver Percy Gordon Hendy was serving on Gallipoli in November 1915 when he sent Christmas wishes to his family back home in Melbourne, written on a hard tack biscuit.
On 25 December 1916, Thomas Charles Doe sent Christmas wishes to his family in Melbourne in a handwritten note which he sealed inside a bottle and threw overboard as his troopship sailed for the war in Europe.
Peter Wilkinson OAM was six years old when the telegram came. His father, Lieutenant Commander Alexander Wilkinson, had been killed on board HMAS Sydney during the Second World War.
Len Davies was a 19-year-old rear gunner when he was ordered to bale out of his burning Lancaster bomber during a night raid over Germany.
Just after dawn on 7 December 1941 Japanese planes launched from aircraft carriers struck the island of Oahu, Hawaii. Their primary target was the US Navy's Pacific Fleet at Pearl Harbor.
Perhaps the first use of a kangaroo image on a warship occurred in 1852 with the launch of the Royal Navy's HMS Kangaroo.