The Memorial boasts a staff of subject specialists in all aspects of military history and museum practice.
Our articles and our Encyclopedia allow subject specialists to share their knowledge on Australian military history.
They also provide a way for us to take a closer look at the people and the stories behind the history and our museum collection.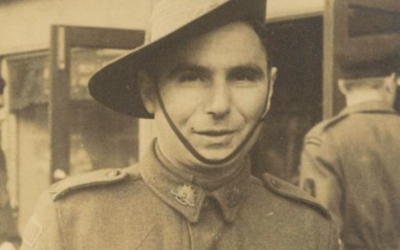 Lance Sergeant Ronald Chambers sent 85 letters and postcards to his parents and siblings between 1941 and 1945, while a prisoner of war.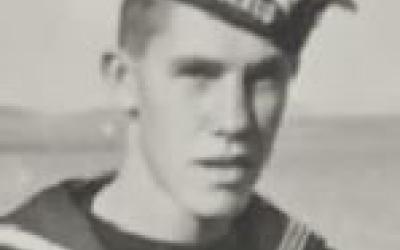 Baden Pascoe was with his parents when the news came. His older brother Percival had been serving as a stoker aboard the light cruiser HMAS Sydney when it was sunk by the German raider Kormoran in November 1941.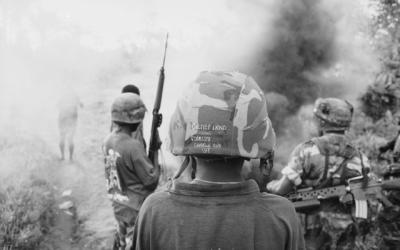 For more than five consecutive years almost 2,500 unarmed Australian military and civilian monitors worked closely with the Bougainvillean people, at times in isolated and remote parts of Buka and Bougainville Islands, to support peacebuilding in a region that had been exposed to almost a decade of violence.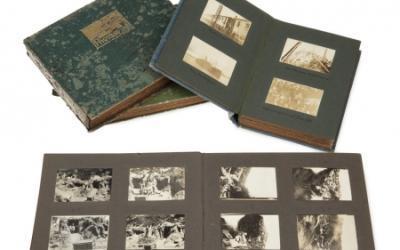 The Memorial is seeking permission from the copyright holders to publish the collections listed below on the Memorial's website.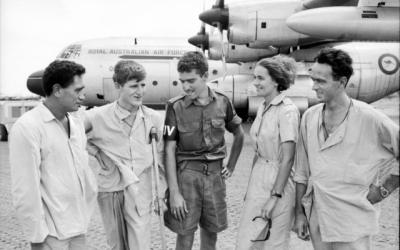 The Australian Field Ambulance has played a vital role during times of conflict, assessing injuries, providing initial medical care, and removing the wounded from combat zones. 
In 2016, Research Officer Amy Pym came across a fragile-looking book. On the front was the title "NX172702; Pte Allan 'Bluey' Bartlett; 2/17 Inf. Btn; Personal Experiences 1945". It was her late grandfather's war diary...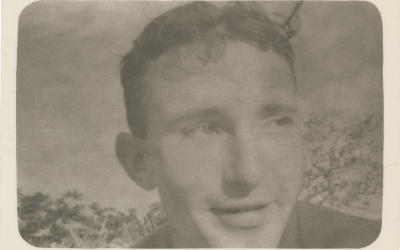 At the beginning of 1942, George Mackisack's family received word that he was in a convalescent hospital in Singapore, recovering from wounds received in an air attack. This was the last news they would receive for almost a year.
Vivian Bullwinkel thought she was going to die. The 26-year-old Australian army nurse had escaped the fall of Singapore, and survived the sinking of the SS Vyner Brooke, clinging to a life raft before making it ashore at Radji Beach on Banka Island. There, 22 Australian nurses were forced into the ocean and shot by Japanese soldiers. Bullwinkel was the only survivor.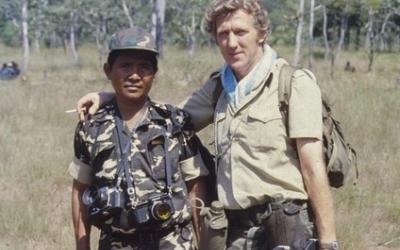 Australian cine-cameraman and correspondent Neil Davis experienced and recorded various conflicts throughout the south-east Asian region between the 1960s and 1980s.