The story behind Andrew Fox-Lane's helmet camera
When Andrew Fox-Lane donated his helmet camera to the Australian War Memorial in 2013, the helmet and mounting systems did not come with it. The camera had been displayed as a stand-alone item in the Afghanistan exhibition from 2013 to 2021, after which it was chosen to be in the Action! Film and War exhibition.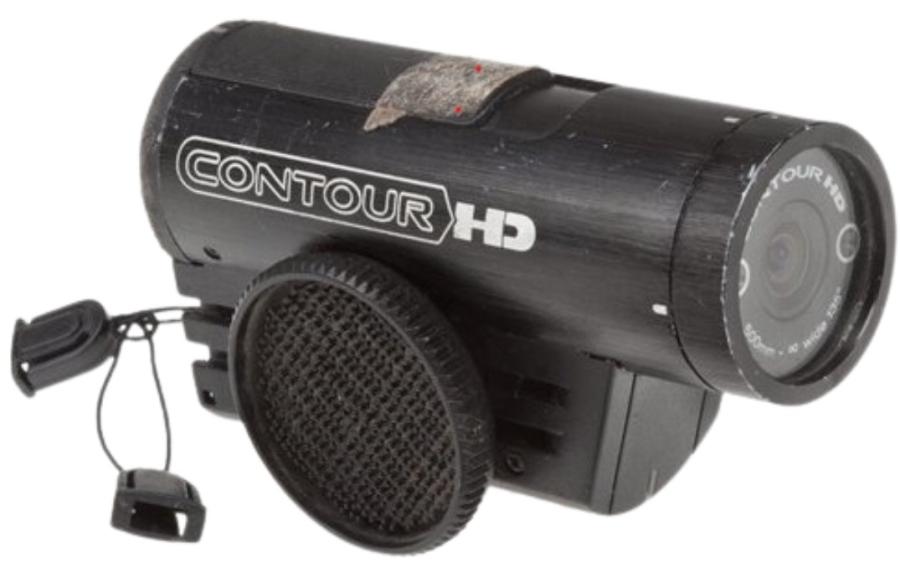 Though we had an image of Andrew in Afghanistan, I couldn't understand how the Contour camera was mounted on the helmet. I contacted Andrew, who explained that the camera came with a helmet mounting system. A goggle strap mount slides onto the strap onto which the camera is attached, snapping into the rails on the mount.
Recognising that we would have to recreate the helmet and mounting system for the exhibition, we tried to purchase a Contour mount. As they are no longer made, we found one second-hand.
Acquiring a helmet was also difficult. The Defence Force don't let any out of their stocks unless they are damaged, and the helmets in our collection were linked to specific actions and people. We decided to obtain a paintball version of the helmet, with the advantage of being significantly lighter. While we got the goggles and goggles cover, the correct Disruptive Camouflage Pattern Uniform (DCPU) was impossible to obtain.
Conservator Bridie Kirkpartrick came to the rescue, making a copy based on an existing cover in our collection with DCPU material from a surplus shirt. After mounting the camera on the goggle mount, we sent Andrew a photo of the finished product and confirmed we'd got it spot on.