Each year on the 12th of May we celebrate International Nurses Day to recognise the invaluable contribution that nurses have made and continue to make in our society.
Nurses have played a vital role in Australia's military history for more than 100 years. Today, both men and women serve as Australia's military nurses working in remote and dangerous places, as well peacekeeping missions providing essential medical treatment to those ravaged by war or natural disasters.
Learn about Australian nurses in Korea, the remarkable Perditta McCarthy, Vivian Bullwinkel, the Flying Sisters and many more.
Read articles
Dedication to duty above self
Highly skilled Australian nurses and medics can be found bravely accompanying every Australian military combat or peacekeeping deployment.
Nurses: from Zululand to Afghanistan
Nurses: from Zululand to Afghanistan was on display at the Memorial from 2 December 2011 until 17 October 2012. The exhibition explored the involvement of nurses from the first known Australian in the Zulu War of 1879, right up to the experiences of the male and female nurses serving in recent conflicts and peace keeping operations.
The following articles are sources from this exhibition and the Memorial's rich collection.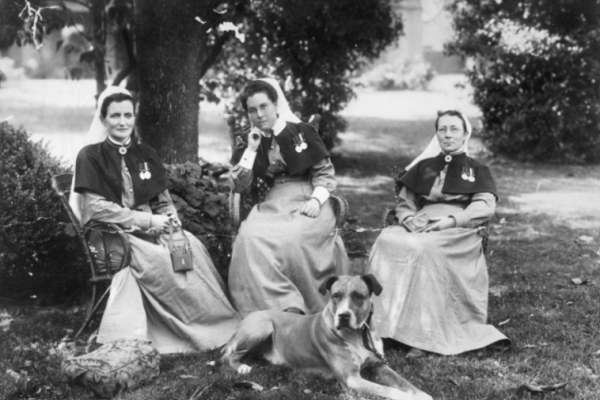 The New South Wales Army Nursing Service Reserve, formed in 1899, was the first Australian women's military nursing body.
Read more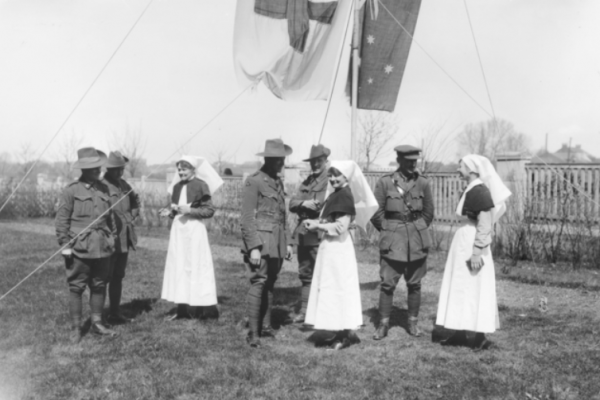 More than 3,000 Australian civilian nurses volunteered for active service during the First World War. 
Read more
When the Second World War broke out, nurses again volunteered, motivated by a sense of duty and a desire to "do their bit".
Read more
The Cold War dominated international affairs for 30 years after the Second World War.
Read more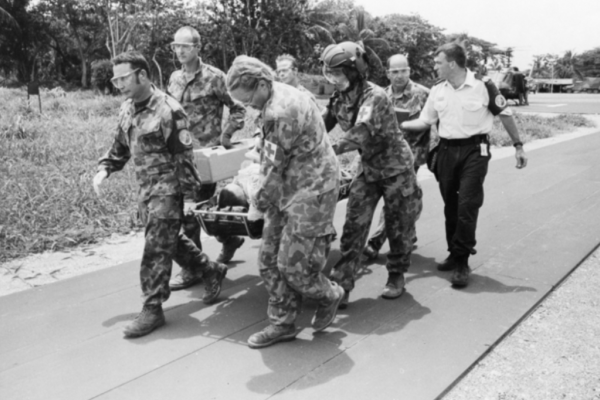 Today nursing officers have completed a university degree and have at least two years' experience on entry to the service of their choice. 
Read more
Photos from the Collection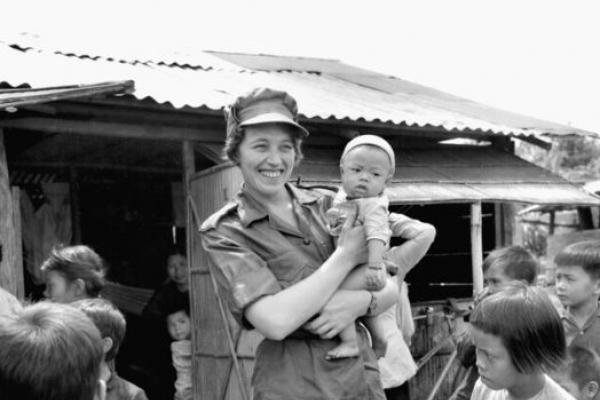 The Australian War Memorial holds a rich collection of interviews with people who have served in Australia's military forces. Amplify is a State Library NSW platform allowing volunteers to listen to and transcribe oral histories. Over 30 interviews with nurses from the Australian Army are ready to be transcribed.
Help us record their stories. 
Listen and transcribe on Amplify