COVID-19 visitor information
In line with ACT Government requirements visitors to the Memorial who have been in a COVID-19 affected area or exposure site during prescribed periods will not be permitted entry to the Memorial.  
Visit the ACT Government website for the latest travel advice for visitors from all states and territories.
Visitors over the age of 16 years are required to check-in prior to entry using the Check IN CBR app. 
For information, visit Check IN CBR.
Anzac Day 2021
Tickets to attend the Dawn Service, National Ceremony and Last Post Ceremony on Anzac Day are now exhausted. 
The Australian War Memorial will welcome thousands of people to the Anzac Day Dawn Service and National Ceremony on Sunday 25 April. This year, in line with government advice, the Dawn Service and National Ceremony will be ticketed.
Find event information on our Anzac Day page.
Get your ticket to visit
You must have a ticket to visit the Australian War Memorial, and to attend the daily Last Post Ceremony. Entry is free.
We encourage you to register a ticket in advance. Tickets may be made available at the Memorial entry, subject to capacity.
Ink in the Lines and The Napier Waller Art Prize exhibitions can be viewed by booking a Galleries and Commemorative Area ticket.
Anzac Hall
Anzac Hall is now closed to the public. 
Over the next few years the Memorial will expand its gallery spaces and replace Anzac Hall. Read more about the Memorial's development project: Our Continuing Story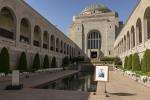 Commemorative Area and Last Post Ceremony
This 1 hour ticket allows you to visit the Commemorative Area, which includes access to the Roll of Honour, Hall of Memory and attendance at the Last Post Ceremony
Galleries and Commemorative Area
This 3-hour ticket gives access to First World War and Second World War galleries, Conflicts 1945 to Today galleries, Ink in the Lines, Napier Waller Art Prize, and the Commemorative Area
Need help with tickets?
Please email Visitor.Bookings@awm.gov.au or call us on 02 6243 4370 during regular business hours.
To cancel your ticket click the "View and manage your order online" link in your confirmation email, log in, and choose "Cancel Order".
Suggested itineraries
Whether you have an hour or a day to visit the Memorial, we have a suggested itinerary to help you plan your visit.
Ticket conditions
You must have a ticket to visit the Australian War Memorial. Tickets are free.
Your ticket gives you access to the galleries and spaces defined on the ticket, at the specified time, for a timed duration. Please review options carefully before making your choice.
Please arrive at the entry to the Australian War Memorial 10 minutes before your registered entry time. If you are late for your registered entry time you may not be permitted access to the Memorial and your ticket may be reallocated to another visitor.
You will be greeted on arrival by a Visitor Services Officer who will check your ticket and provide a welcome and safety briefing.
During your visit, we ask that you maintain 1.5 metre social distancing and maintain a one-way directional flow. Hand sanitiser will be provided throughout the Memorial.
Please leave large bags and umbrellas at home. The Memorial reserves the right to inspect bags at its discretion.
Please do not visit the Memorial if you are unwell or have had flu-like symptoms in the past 14 days.
The Memorial reserves the right to refuse entry. Visit awm.gov.au/visit for more full conditions of entry details.
By registering, you agree to provide contact details so we can communicate with you about your visit and other Memorial activities. Visit awm.gov.au/privacy for more information.
Tickets are for general visits only. For school group information visit awm.gov.au/schools.
Your safety is our priority
We have safety measures in place to ensure the health and well-being of visitors, staff and volunteers.
Visitors will notice hand-sanitiser stations, additional and regular cleaning services, and onsite public health messaging. Contactless purchasing is in place at the Memorial's Shop and at Poppy's Café. 
COVID-19 spreads like the flu, so good hygiene is crucial in helping to prevent the spread of the virus. We urge you to help protect the community by adopting the following safety measures:
Comply with current social distancing guidelines of 1.5 metres
Wash your hands frequently with soap and water, or use an alcohol-based hand rub before and after eating, and after going to the toilet
When coughing and sneezing cover your mouth and nose with a flexed elbow or tissue – discard the tissue safely and clean your hands with alcohol-based hand rub or soap and water
Avoid physical greetings and contact (handshaking and kissing) and maintain distance between yourself and others, particularly those who are coughing, sneezing and have a fever
Avoid touching your eyes, nose and mouth. If you have a fever, cough and/or difficulty breathing, please seek medical care
Do not visit the Memorial if you are unwell or if you have been in contact with a confirmed case of COVID-19 in the last 14 days
Consider downloading the COVIDsafe app.
Visit the Australian Government Department of Health website for the latest COVID-19 advice.
We provide research assistance and access to our archived collection material, suitable for those wanting to research their family history.
Make an appointment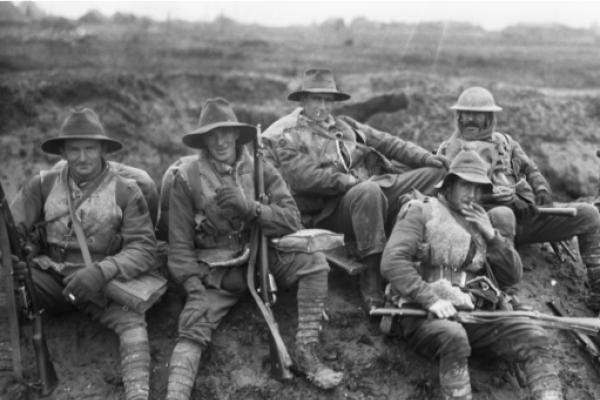 Exhibitions and Galleries
From permanent galleries to online exhibitions
The Memorial has several permanent exhibitions and galleries covering Australia's involvement in all conflicts. For those outside of Canberra, we also have touring and online exhibitions, as well as collection items in fellow institutions.
Find out more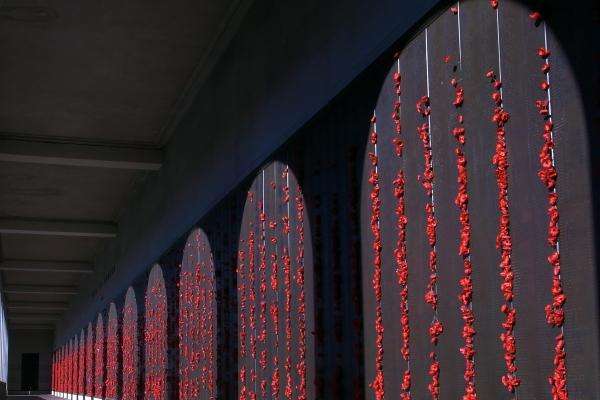 We are open
The Australian War Memorial reopened to the public on Wednesday, 1 July.