Australian War Memorial welcomes HMAS AE1 find
The Australian War Memorial today welcomed the news that the Royal Australian Navy submarine HMAS AE1 has been found off the Duke of York Islands, 103 years after it went missing near Papua New Guinea during the First World War. The find represents the end of a longstanding Australian maritime mystery, and will provide closure to the families of the 35 crew members.
Memorial Director Dr Brendan Nelson congratulated the Royal Australian Navy on the historic find as well as their search partners the Australian government, the Silentworld Foundation, the Submarine Institute of Australia, the Australian National Maritime Museum, Fugro, and the Papua New Guinea government.
"This is a great day for Australian maritime history, and we are so pleased that this submarine has finally been found," Dr Nelson said. "When the AE1 went missing in 1914 it had a profound impact on our young nation. It was the first Royal Australian Navy loss and the first allied submarine to be lost in the war."
"This discovery will assist the Australian public to further understand the story of the men who served in AE1 and commemorate their loss and sacrifice in a meaningful and fitting way. I know that the descendants of the crew will feel comfort in knowing the final resting place of their family members is now known and will be protected."
Dr Nelson added that the find was also important for the nation and the Navy who both suffered so heavily during the First World War.
"The Great War, as it is often described, had a deep and lasting impact on our country. The tragedy and loss felt by all Australians was palpable, and instances like the mysterious loss of one of our very first submarines greatly affected us. The successful location of AE1 is extremely important, and the nation should be grateful to all those involved."
"Finding AE1 represents one of the most significant and practically meaningful events of Australia's commemoration of the First World War."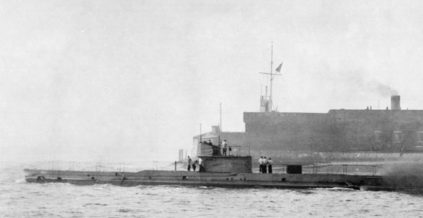 Contact Name
Media team
Contact Email
Contact Phone Number
02 6243 4575
Contact Mobile Number
0409 600 038