Christine Wenham
Hope from the dark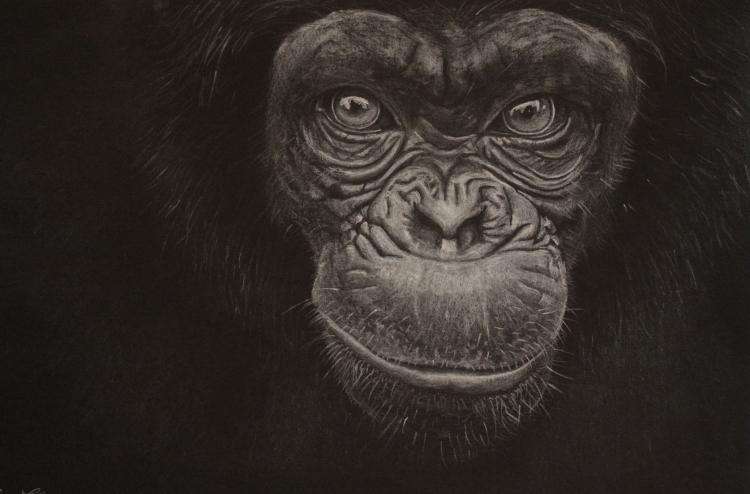 2019
charcoal on paper
20 x 29 cm 
Artist statement
With every fallen soldier, people often struggle to understand why.
It is confronting, losing some of the best and bravest people to a battle no one else can see.
People cannot see the overwhelming, suffocating guilt of sacrificing time with family that can never be recovered, or daily battles with pain from chronic injuries. They cannot understand the struggle of staying grounded in this lifestyle that regularly pulls you away from your connections, until you don't know how to rebuild them or even if it is worth it.
But like lines of charcoal on black paper, hope shines from the darkness.
While injured and able to do little else, I picked up a pencil. What was once a leisurely pastime became my safe place from the battle raging in my head. Drawing demands patience and focus that shuts out everything. For just a while I'm not the broken soldier or absent mother, I can get lost in worlds of lines and shadows and create a story from a blank page. I can create a face with strength and resilience written into every weathered line and wrinkle. Each time I do, I find a little bit more of my own.