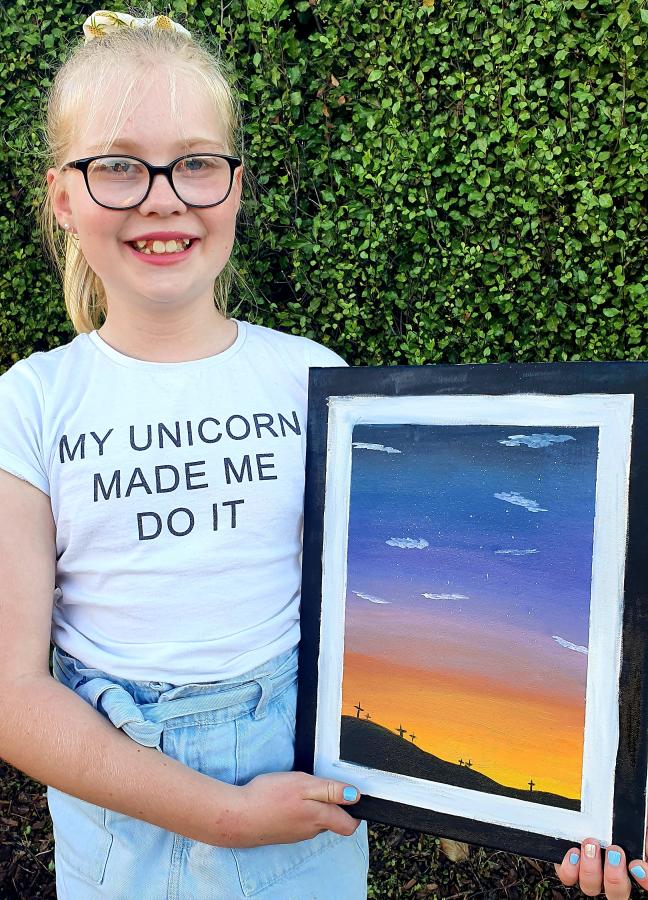 I love to paint, and when I came to the War Memorial in January I saw the tattoo photos and I also saw some paintings that had been done by defence force members. I decided to paint something that made me think of my dad's service to his country.
My dad joined the army in 2002 and he left in 2010, just after I was born.  He was in the 2nd Cavalry Regiment and he served in Iraq and Afghanistan. He is very proud of what he did overseas and I am very proud of him as well.
He has lost a few of his friends in the war and also at home after the war, so I wanted to paint something that shows the sacrifice that a lot of soldiers and their families have made.
My painting is set in Gallipoli when the last post is played, and it is called At the Going Down of the Sun.
 
I hope my painting might inspire other kids whose parents are in the military to express themselves by painting or drawing or writing.