Australia's first Academy Award 80 years on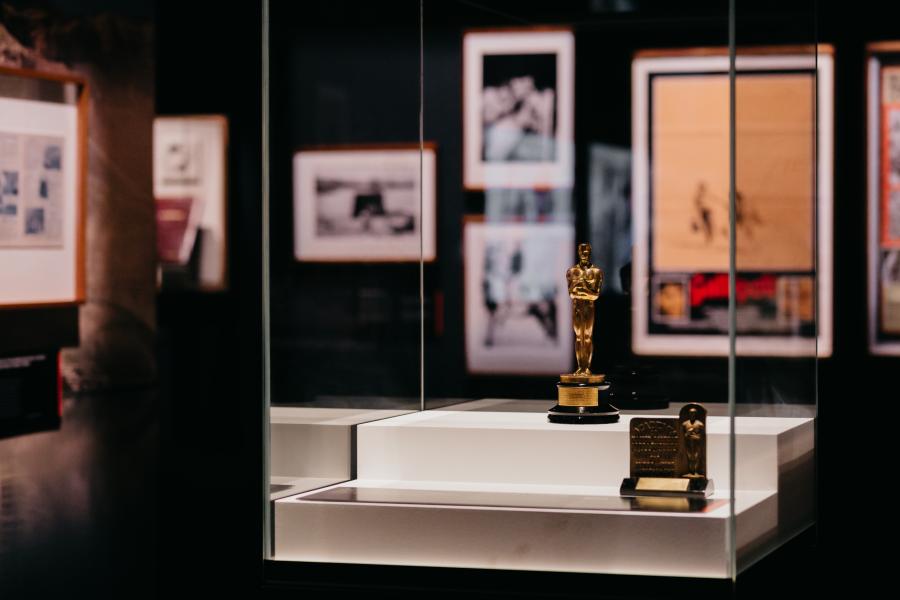 This Saturday, 4 March, marks the 80th anniversary of the first Academy Award won by an Australian.
The Oscar was awarded to director Ken G Hall for Kokoda Front Line!, one of four films that shared the Academy Award for Best Documentary in 1943. The film shone a light on the work of war cinematographer Damien Parer.
The Australian War Memorial is featuring Kokoda Front Line! in its touring exhibition, ACTION! Film and War, currently on show at the Museum of Tropical Queensland.
"This was the first Oscar ever won by an Australian, and features some of the most recognisable footage of the Second World War," Director of the Australian War Memorial Matt Anderson said.
The Oscar and two replicas are on display, along with the eight-kilogram metal camera used by Parer to film parts of the newsreel, and a number of his personal effects.
Kokoda Front Line! was awarded for its "effectiveness in portraying simply yet forcefully the scene of war in New Guinea and for its moving presentation of the bravery and fortitude of our Australian comrades in arms".
Senior Curator Daniel Eisenberg says the real impact of Parer's work is how real and visceral it made the war, bringing it to people at home.
"Though the film was edited as a piece of wartime propaganda, the reality of the conditions and experiences of those on the track cannot be diminished," Mr Eisenberg said.
Ken G Hall specified in his will that the Oscar should be archived as a tribute to Damien Parer for his "bravery, skill and endurance".
Parer was appointed official photographer early in the Second World War. Working for the Department of Information, he sailed for the Middle East in January 1940 and filmed onboard HMAS Sydney after it had defeated the Italian cruiser Bartolomeo Colleoni.
Having covered the Australian campaign in the Middle East, by mid-1942 Parer was in New Guinea covering the fighting against the Japanese. During this phase of the war, he filmed some of his most famous sequences, including those used in Kokoda Front Line!
Parer's off-the-shoulder style of filming, along with his close connection to the troops and admiration for them, brought him praise during his life and cemented his legacy as one of Australia's best-known war cinematographers.
In 1944 Parer accompanied the United States Marines during assaults on Guam and Peleliu. On 17 September 1944, Parer was walking backwards behind a tank, filming a group of marines advancing under fire. He was killed by a burst of Japanese machine-gun fire.
ACTION! Film and War will be on show in Townsville until 28 May and opens in Sydney on 6 October. More information can be found at www.awm.gov.au/action-film-and-war. 
To learn more about Parer and the Oscar, listen to Episode 10 of the Australian War Memorial's Collected podcast.
Images, footage and credit information can be found here: https://filetransfer.awm.gov.au/message/gtDPnOsR5Rdjk4f0TX4t4y
Contact Name
Media team
Contact Email
Contact Phone Number
02 6243 4575
Contact Mobile Number
0409 600 038