The Australian War Memorial's "Catalina Week" pays tribute to one of the RAAF's most important – but often forgotten – aircraft types, the aircrew who flew them and the ground personnel who maintained and prepared them. It also recognises the sufferings of Catalina family members both during and after the war.
The Consolidated PBY Catalina flying boat was one of the most versatile aircraft of the Second World War, and was operated by virtually every allied nation in anti-submarine, air-sea rescue, patrol and mine laying/bombing roles. The Royal Australian Air Force (RAAF) used more than 150 Catalinas between 1941 and 1945.
Originally purchased as patrol and maritime reconnaissance aircraft for Australian and New Guinean waters, by mid-1942, RAAF Catalinas were pressed into service as long-range bombers. They were the only available aircraft capable of reaching distant Japanese airfields and bases in New Guinea and the islands, often flying 18 hours or more on hazardous missions at low altitude to reach their targets. Since these operations were mostly carried out at night, the aircraft involved were painted in dark colours and became known as "black cats". In fact, while some aircraft were finished in black, others wore various patterns of dark greys, blues, and sea greens. The long-ranging black cats with their motto "First and furthest" became part of RAAF legend. Enemy targets in places as remote as Makassar, Kendari and Soerabaya in the Dutch East Indies, and Kavieng in New Ireland, were attacked from Australia, and later in the war, operating from advanced bases, even the southern coast of China came within range.
The Catalina was flown by four RAAF squadrons (Nos 11, 20, 42 and 43) as well as a number of other air-sea rescue and communication units. It was the only aircraft type which was operational in Australia at the beginning of the Pacific war and still flying regular combat missions at its end. Some 173 airmen lost their lives in RAAF Catalina operations.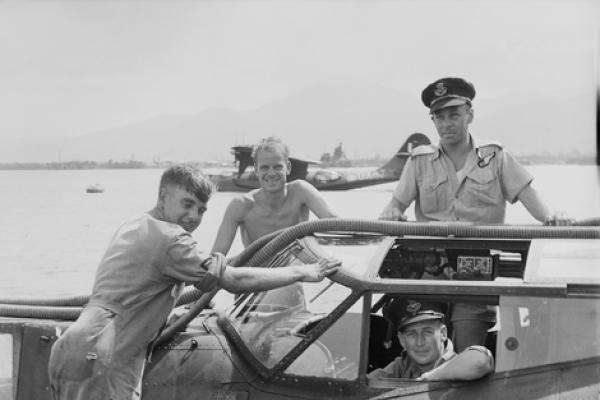 RAAF Catalina -' First and furthest'
An exhibition of photographs depicting the Catalina aircraft and their crew; as well as objects from the National Collection.
learn more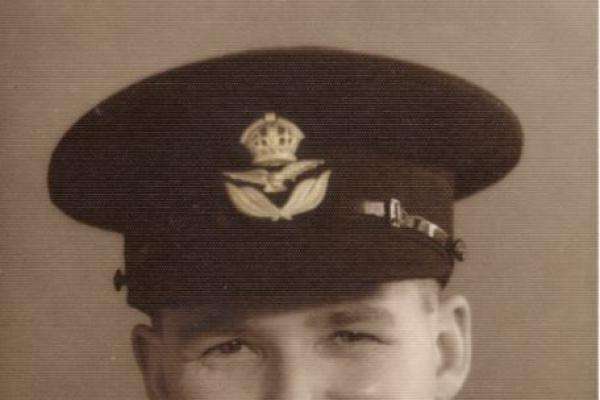 In this special Last Post Ceremony we remember Flying Officer Clifton Stuart Dunn. Photograph supplied by the family.
Find out more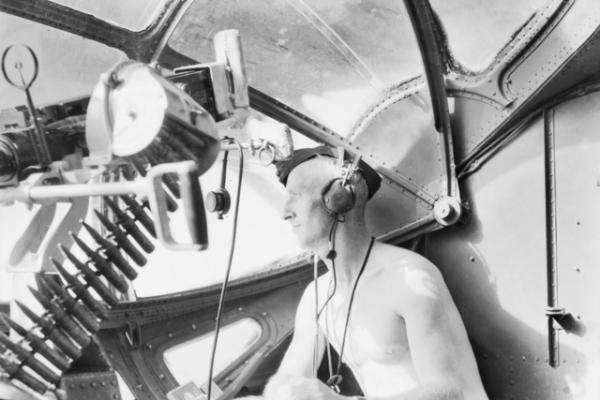 Catalina Week Talk and Film Screening
13 December, 3 PM, BAE Systems theatre
Join Head of Military Heraldry and Technology, Nick Fletcher, for a public presentation on the Consolidated PBY Catalina flying boat. 
The presentation is intended to give an overview of the history of the Consolidated PBY Catalina flying boat, with a focus upon the type's service with the Royal Australian Air Force. This will be followed by a brief account of the recent RAAF expedition to West Papua to investigate the wreckage of Catalina A24-50, which was discovered there in 2018.
Find out more
The Role of Catalinas in Australia's War in the Pacific
The Consolidated PBY Catalina flying boat was one of the most versatile aircraft of the Second World War. With an ability to fly long hours at a low altitude at a slow pace, it was one of the most important Allied aircraft of the Pacific War. 
Read the article
Reconnaissance
Video, 12.5 minutes duration
Artist Pip McManus draws on her personal experience and family history in this visual artwork featuring archival footage of the Catalina. It will be publicly screened at the Memorial as part of Catalina Week.
 Bio:  Pip McManus is an Alice Springs based visual artist who works across many media. 
Watch the video