50th anniversary of the Battles at Fire Support Bases Coral and Balmoral
In May and June 1968, astride the North Vietnamese/Viet Cong infiltration routes to Saigon, Australian units fought an intensive series of battles over a prolonged period around Fire Support Bases (FSB) Coral and Balmoral.
To mark the 50th anniversaries of these significant battles of the Vietnam War, the following program of commemoration and exhibitions will take place:
Photographic display from Fire Support Bases Coral and Balmoral in the Entry Corridor of the Memorial's Main Building.
Two significant military items will be on display on the Memorial's Forecourt. This will include M577A1 Armoured Command Vehicle which served as Major JD 'Blue' Keldie's vehicle during his command of the defence of FSB Coral and a M2A2 Howitzer, the standard type of gun that was used at FSB Coral in Vietnam in 1968.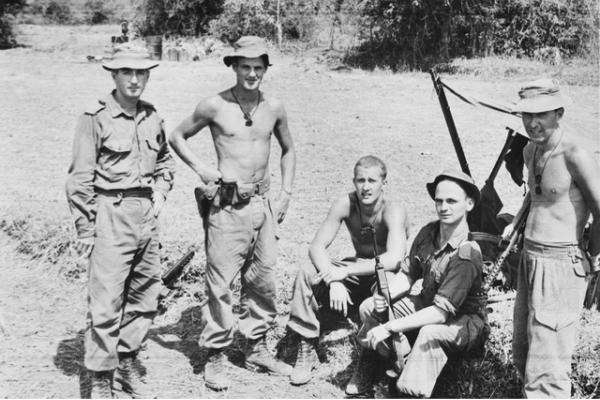 A Last Post Ceremony marking the 50th anniversary of first attack on Fire Support Base Balmoral will be held in the Memorial's Commemorative Area at 4.55pm. This ceremony will commemorate Private Lindsay Noel Brown, who was serving with 3rd Battalion, RAR when Fire Support Base Balmoral was attacked. The ceremony will be supported by Australia's Federation Guard.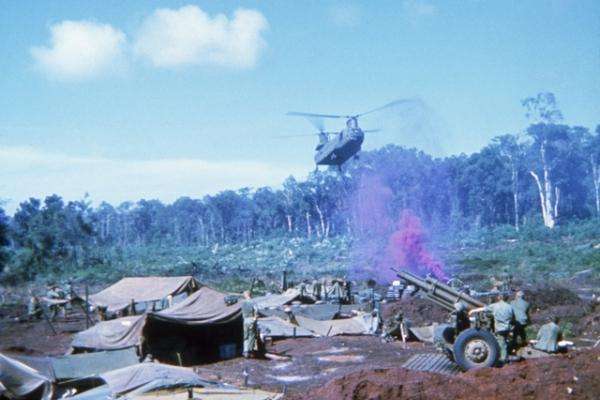 Tiber, the tracker dog who went missing from Coral
When the second assault on Fire Support Base Coral came just two nights later, the noise of bursting mortars, bright flashes from gun fire, and intense activity caused one Australian to flee: a tracker dog named Tiber broke loose from his handler and took off across the battlefield, into the dark. By Emma Campbell.
Read Tiber's story
Commemorative National Service
A national commemorative service to mark the 50th anniversary of the Battles at Fire Support Bases Coral and Balmoral was held at 11am on Sunday 13 May 2018 at the Australian Vietnam Forces National Memorial on Anzac Parade in Canberra. 
Watch the national commemorative service
Last Post Ceremony: 50th anniversary of battle at FSB Coral
On Sunday 13 May 2018 a Last Post Ceremony was held to commemorate the 50th anniversary of the Battle at FSB Coral.
View photos from the ceremony
Last Post Ceremony: 50th anniversary of battle at FSB Balmoral
On Saturday 26 May 2018 a Last Post Ceremony was held to commemorate the 50th anniversary of the Battle at FSB Balmoral
View photos from the ceremony