Milne Bay was a turning point in the Pacific war; here the Australian forces repelled the Japanese invasion force in Japan's first decisive defeat on land.
Fought between 25 August and 7 September 1942, the battle raged through incessant rain, thick jungle, and malaria-ridden swamps – some of the worst conditions faced by Australian forces in the Second World War. The enemy's target was an airstrip, which would have given the Japanese momentum towards Port Moresby and dominance over Papua. Research has shown that the Japanese believed they were facing a small number of defenders; in actuality there were almost 9,000 Allied troops, including the 7th and 18th Australian infantry brigades. The Allies had the additional advantage of air support, as No. 75 and No. 76 Squadrons of the Royal Australian Air Force were based at Milne Bay. Their Kittyhawks played a crucial role in the battle, destroying Japanese landing barges and stores, and strafing enemy positions from tree-top level.
Articles
Explore our articles relating to Milne Bay.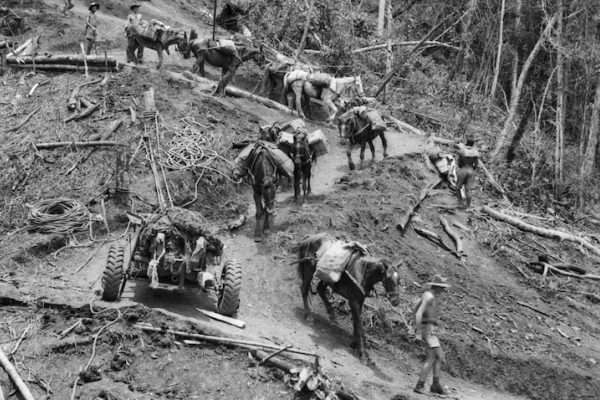 Battle of Milne Bay: a turning point in WWII
The World Today's Thomas Oriti speaks to Memorial senior historian, Dr Lachlan Grant, about the battle and its significance in military history.
Listen