In 1919 official war historian and Memorial founder Charles Bean sketched a design for the building he envisioned would become the Australian War Memorial. That design has been digitally created here for the first time.
During the war, artists and photographers were deployed to the front to witness and record the war first hand. Art of nation is a digital experience that lets you explore Australia's official war art and photography collection as Bean had intended, in the space he designed.  
About the experience
Enter the building using your mouse to navigate. Click on paintings and photographs for information and explore maps that trace the journeys of many of the artists and photographers.
Using Google Street View, see what these places look like today. Through animation learn how photographer Frank Hurley created  his famous composite images while a "magic lantern" slide projection features the early colour photography process used to record the war.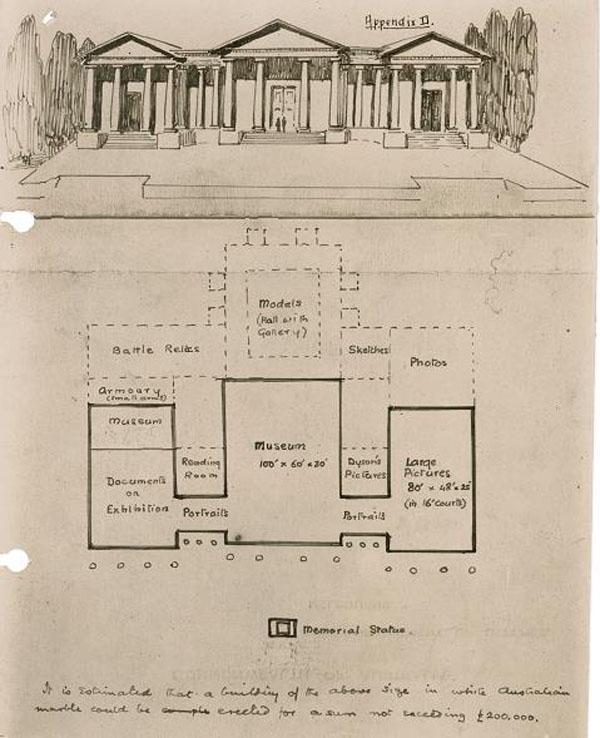 We thank our project sponsors: