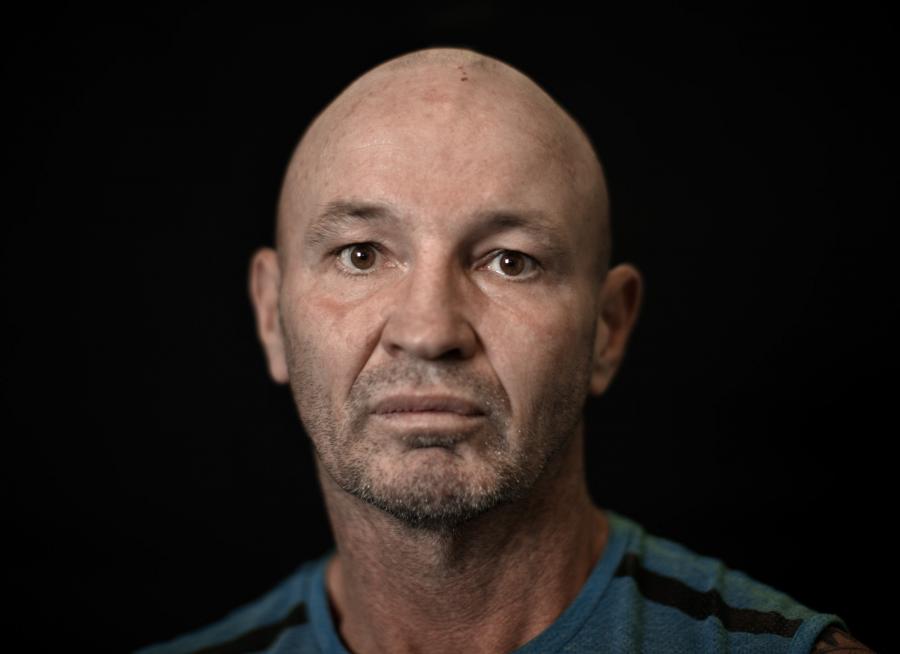 Kevin and Tina met while serving in the army, and have since married. Kevin's service in Timor affected him strongly. He was getting a tattoo of the Timorese flag on the day the Memorial team met him and his wife Tina, whose poppy tattoo is a tribute to serving friends who died. Kevin's flag, and the flame tattoo which shows Dili burning, represents Kevin's pride in serving over three deployments and in his military family.
Soldiers ... express our feelings in different ways. Most people get a tattoo for a game of footy. We get a tattoo to commemorate our service, our mates.
The retired veterans keep each other strong. Their post-service adjustment involves volunteer work and veteran advocacy.   Kevin enjoys his involvement in the veterans' community in Warwick, Queensland, raising money for local construction projects, and cutting firewood for older veterans and their families. 
Photography by Bob McKendry