Tattoos are a conversation starter.
Many members and veterans of the Australian Defence Forces have tattoos, and while their reasons for getting tattooed are as varied as the people themselves, self-expression and belonging play a part.
They also share a common purpose in getting inked: to remember.
Inscribed on skin are their identities as veterans, the commemoration of loss, experiences of trauma and overcoming adversity, the bonds of family and friends, and acknowledging the experiences that make us who we are.
Learn more about the history of tattoos within the Australian Defence Forces. Podcasts, videos and articles.
Elaine's tattoos start conversations, express her positive life decisions, and give a sense of protection and strength.
Memorial Tattoo Project
Throughout 2019, The Memorial documented the stories of servicemen and servicewomen through oral history interviews and portrait photography.
Many of the images and stories collected now form the Ink in the Lines exhibition.

Click on these portraits to read some of the stories.
Share your Ink
Take a photo of your commemorative and military tattoos.
Share on social using #InkintheLines
 
Tattoos have the ability to embody profound experiences of loss or transformation, and memorialise lost friends.
This series of short videos explores the personal meanings written in the ink worn by our veterans.
Videos
Australia's military tattoos
Listen to episode four of our Collected podcast and learn about the history and meaning of tattoos in the Australian Defence Force. In conversation with curator Stephanie Boyle, tattoo artist Peter and through oral histories, Louise Maher shares the ways servicemen and women, their loved ones and veterans have inked their skin in commemoration, pride - or just to pass the time.
Listen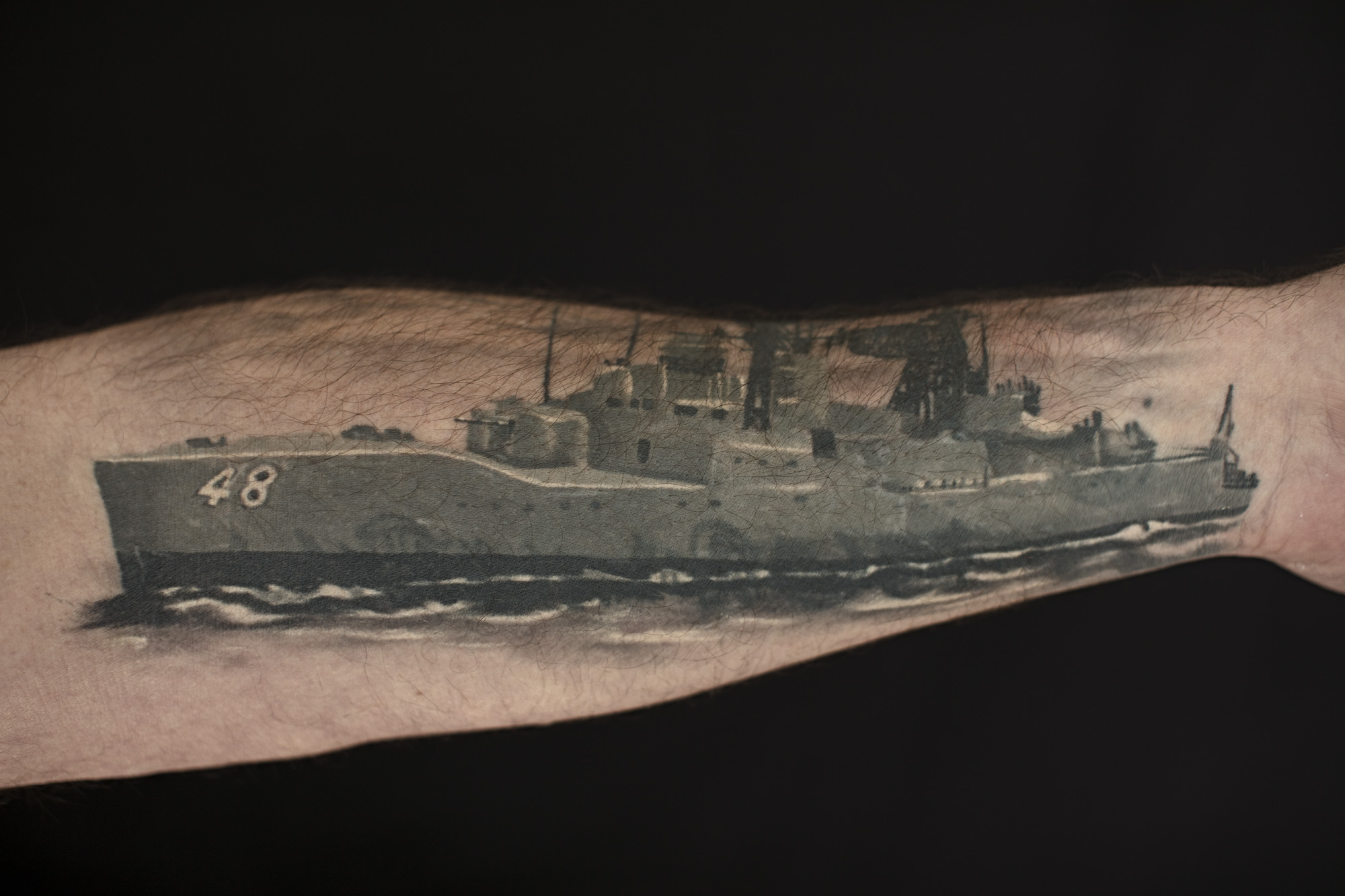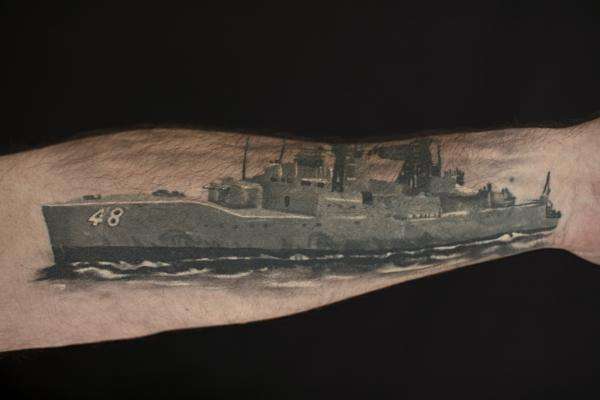 "Navy made my sense of who I am..  It was the building blocks of who I am."   - Stephen