The Gillespie Bequest: Vietnamese–Australian experiences of the Vietnam War
In 2012 a bequest to purchase works of art was left to the Australian War Memorial by the retired Major John Milton Gillespie, a Vietnam veteran and immigration consultant. In recognition of both this significant gift and Mr Gillespie's life and work, the Memorial decided to use the bequest to commission work that explores the wartime experience of Vietnamese–Australians and its legacy today.
Vietnamese culture and history is a lived reality in Australia but the Vietnamese–Australian perspective on the Vietnam War has not previously been represented in the Memorial's art collection. The experiences of Vietnamese–Australians have the potential to further the understanding of this conflict for all Australians and its enduring impact on Australian society.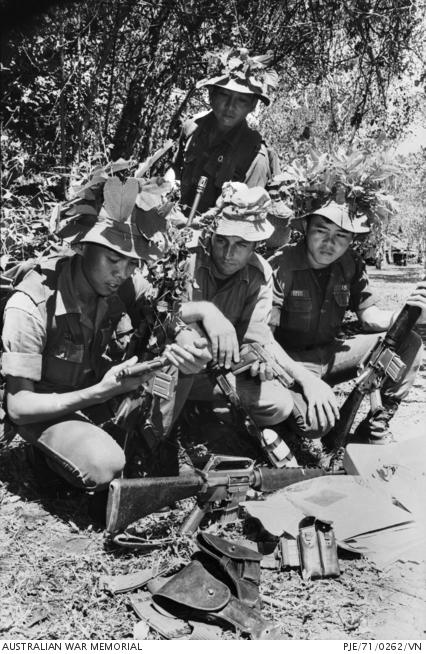 Memorial curators worked in partnership with 4A Centre for Contemporary Asian Art (4A), a national organisation promoting the work of Asian and Asian–Australian artists, to research and identify contemporary artists working with Vietnamese–Australian stories. As a result of this research Dr Dacchi Dang was commissioned to create works of art responding to this important but relatively little-known aspect of Australian history. In March 2016, Dr Dang began his research interviewing veterans who served in the war with either Australian or South Vietnamese forces:
I want to concentrate on the relationship between Australia and the South Vietnamese. Since their resettlement in Australia, the Vietnamese veterans' stories have largely been silent in Australian communities. One of the possible factors to this under-representation of their stories in the Vietnamese or other Australian communities is that the soldiers still feel trapped from their painful past and loss of their homeland. Their stories and accounts of the war are of particular interest to me in my research for this project. My aim is to create a new understanding of, and a relationship to the representation of, the memories and experiences of the Vietnam War through the tales of Australian and Australian–South Vietnamese veterans.
These stories have informed the creation of two major works of art, to be launched in 2019. The creation process is also the subject of a short documentary produced by 4A.
Dr Dacchi Dang (b. 1966) spent his childhood in Saigon, and his experiences of the war came both via the media and from the streets. In 1982, aged 16, he and his siblings fled Vietnam, enduring a traumatic sea voyage in a fishing boat, spending nine months in the Pulau Bidong camp in Malaysia before being accepted as refugees to Australia. On arrival Dang learned English and obtained a Bachelor of Fine Arts and a Masters of Fine Arts at the University of New South Wales and a PhD from Griffith University. His research-based practice has focused on the Vietnamese diaspora and the experiences and sense of identity of refugees. His work has been exhibited extensively both within Australia and internationally.
For more information about this project email: art@awm.gov.au.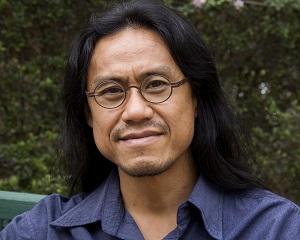 About the art collection
The Memorial holds one of the world's most extensive and important collections of war-related art. It comprises almost 40,000 works of art in all media, dating from the late nineteenth century to the present day. Thematically, the collection focuses on work that depicts and interprets the Australian experience of war, including its legacies for Australian society. It includes both commissioned and non-commissioned work by many historically significant artists, including Arthur Streeton, George Lambert, Nora Heysen, Russell Drysdale, Grace Cossington-Smith, Albert Tucker, and Sidney Nolan, as well as work by contemporary artists such as Julie Dowling, Shaun Gladwell, Tony Albert, Tom Nicholson, and Ben Quilty. A partial catalogue of the collection is available online at: #search-awm/collections.
Links:
4A Centre for Contemporary Asian Art
The Memorial thanks CPL Michael Morgan of Defence Force School of Languages for the Vietnamese translation.