'It means everything to me'
Eighty years ago, Ada Rayner watched as her father, Percy Larkin, marched at the opening of the Australian War Memorial in Canberra.
It was 11 November 1941, and nine-year-old Ada had the day off school to attend the Remembrance Day ceremony at the opening of the new Memorial with her parents.
"It was just a wonderful, wonderful day," she said.
"There was no rain. And none of the suburbs that are there now were there. It was all open fields.
"My father had been in World War I. He was part of the 3rd Australian Field Ambulance, which was part of the 3rd Light Horse Brigade. And during the [Second World] War he was what was called a Peace Officer.
"They used to guard various installations around Canberra, and one of the installations he would be at from time to time was the Memorial, so when it opened, it was a very special time for him.
"All of my three brothers by this time were already serving in World War II, so they weren't able to be there, but I was, and it was wonderful for my father that my mother and I were able to be there, to celebrate the opening with him.
"They knew it was going to be a very special day, and I had their permission to take the day off school.
"There were returned servicemen from Queanbeyan and Canberra there, and I remember seeing them march … and what it was like to see the new Memorial.
"My mother and father made a point of telling me about the different scenes [in the First World War dioramas], and what they represented, and who was represented, but one of the things that really stood out to me at the time was the mud and the way everything was displayed.
"There was still the mud on the uniforms from the Western Front … and there was part of a wall from the church at Amiens … There were just so many things, even the paintings, and it was absolutely remarkable.
"It was an important day for my father and my mother, and it became an important day for me."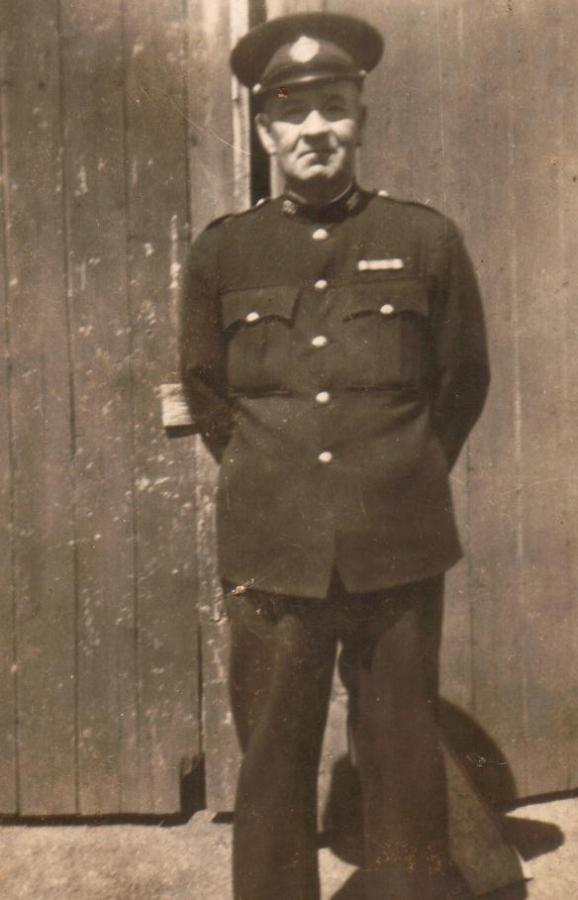 Eight decades later, Ada will once again mark Remembrance Day at the Memorial with her son, Robert.
Her eldest brother, Bill, had served with the Field Ambulance in New Guinea during the Second World War. The second eldest, Darcy, served with the engineers, and the youngest, Myles, served on hospital ships bringing wounded back to Australia. Ada's husband, Harry Rayner, was in Darwin when it was bombed in February 1942, and went on to serve in New Guinea and New Britain.
"I was there at the first Remembrance Day at the Memorial … and it will be wonderful to be there again," she said.
For Ada and her son, Remembrance Day is a day to pause and reflect, but also to look forward.
"Everything about that day is very important to me," Ada said.
"For me, it's a combination of everything that has manifested in that wonderful building which is the Memorial.
"It really is about remembrance; remembrance for everybody who participated in the war to end all wars … and then World War II.
"Over the centuries, there has been so much war … and we need to have a reminder of what happened.
"To be able to move forward, you have got to have something of the past to remember so that you are to be able to reflect back to so good decisions can be made in the future." 
Eight decades after the opening, the Memorial still holds a special place in her heart.
"It means everything," she said.
"It is one of the important architectural places in Australia … just to be able to go there, and to be able to reflect on, not just my father, and my brothers, and then my husband, but on all of the other people who served. Whether they be the infantry, or the air force, or the nurses, or the sailors; everybody had a part to play, and they played it to the best of their abilities, and they played it very well. We are entitled to be proud, and we should be extremely proud of each and every one of them."