On 8 May 1970, around 200,000 people marched across major Australian cities as part of the Vietnam Moratorium ­– a protest against Australian involvement in the Vietnam War ­– the largest public demonstrations in Australia's history at the time.
An estimated 70,000 peacefully occupied the city of Melbourne, with activity centred on the Treasury Gardens, adjacent to Parliament House; chants of "Out now" and "Stop work to stop the war" rang through the streets.
The protests took place during a period of great social change, with people from a range of backgrounds prepared to defy authority. While the bulk of support for the movement came from the young (particularly the growing number of militant leftists), a range of groups expressed opposition to the war: clergy, teachers, academics, unions, politicians and school students.
Later moratoriums took place in September 1970 and June 1971, but were dominated by left-wing extremists, and fewer people attended.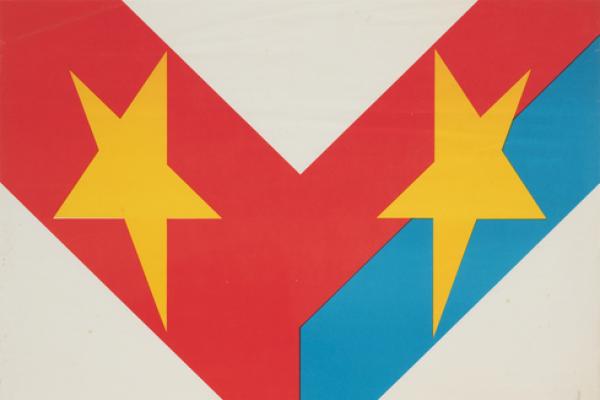 To mark the 50th anniversary of the first and biggest Vietnam Moratorium protest march, we present the following selection of Vietnam protest posters from the Memorial's collection.
Posters are simple, yet powerful ­– capturing the attention of a large audience through little more than a fleeting glance ­– and have been a key part of mass protests for over a century. In 1917 Hungarian activist Lajos Kassák characterised the creator of the poster as "a moral individual, full of faith and desire for unity! And his pictures are weapons of war!"
Explore some of the posters in our collection.