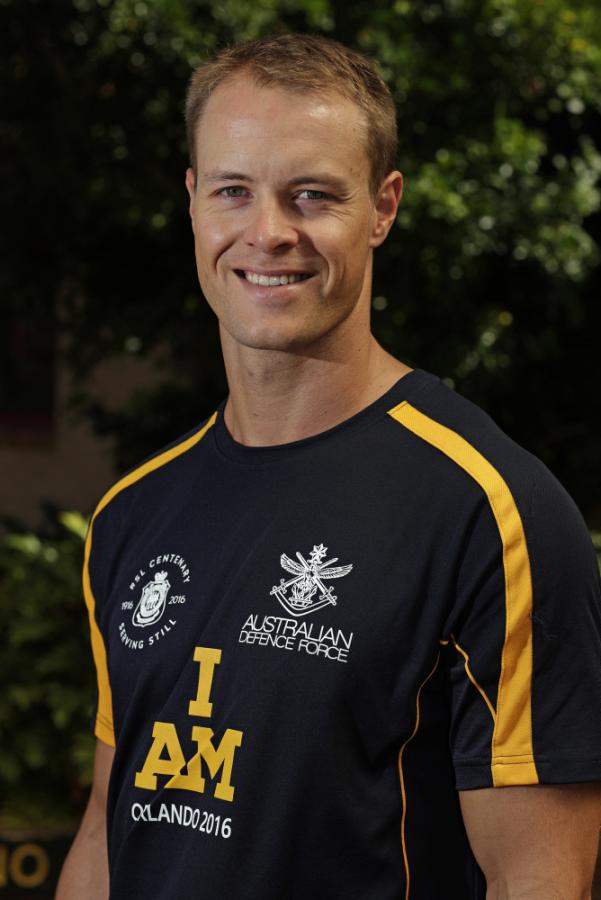 Just 30 minutes after losing both his legs in a horrific blast in Afghanistan, Curtis McGrath was lying on a stretcher joking to his mates that they would see him at the Paralympics one day.
That was 23 August 2012, and the then 24-year-old combat engineer had just stepped on an improvised explosive device in an incident that would change his life forever.
"I don't remember the blast, but I remember opening my eyes lying flat of my back, and there was dirt and dust, and rocks falling from the sky," he said.
"It was a very confusing time: I didn't know what had happened, I didn't know how I'd got there, or what had just happened around me, and then when I got up on my elbows, I looked down and I saw that my legs were gone and I could see the blood coming out of me.
"I knew then what the situation was and what had just happened: I didn't know how it had happened, but I knew what had happened. I was immediately drawing on the first-aid training that I'd got before heading over to Afghanistan, and trying to apply tourniquets and calling on the guys around me to conduct the first aid."
As a combat first-aid medic for his unit, he knew how to deal with critical injuries, but he never thought he'd be instructing others on how to treat himself.
"I was telling them to do IVs and the morphine and … trying to get them to help me help them save me," he said.
"It was a quite a unique incident: I was conscious … and I could see what people were doing for me, and how they were acting, and how professional they were, and how very thorough they were in what they were trying to do. And I'm very grateful that I was able to see that … and remember it all and have that opportunity to look back on those memories and have good memories.
"At the instant that it happened, I wasn't aware of how dangerous or precarious my position was. I didn't realise that another 30 or 40 seconds without a tourniquet on might have meant that I didn't survive. But that's one of those things that, in hindsight, when you look back on it now you think: 'Yeah, I was pretty close to death.'
"It wasn't until we were waiting for the helicopter to pick me up that I realised.  All the action of tourniquets and IVs and everything meant things were happening and progressing all the time. But then when they got me to where the helicopter was coming in, that's when the waiting began, and I knew that the longer that chopper took, the closer I would come to death."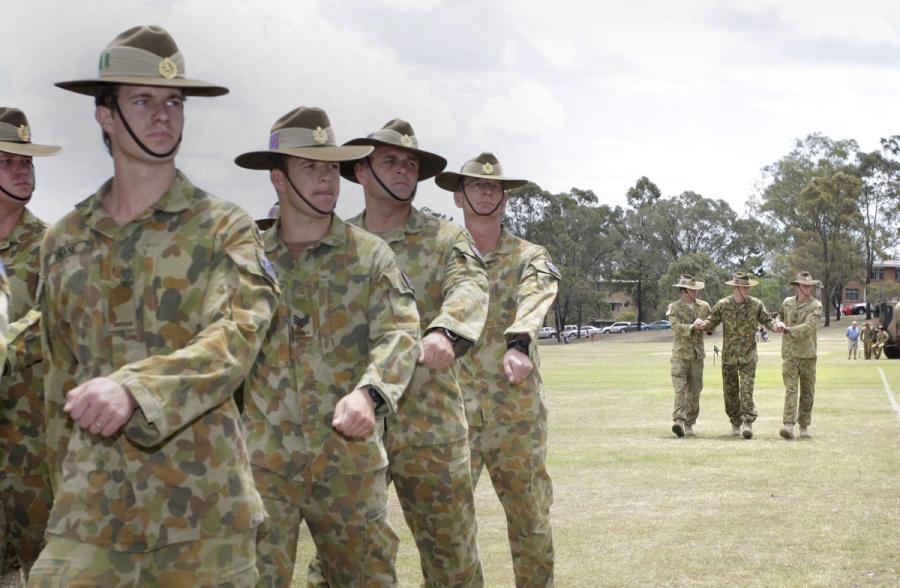 He remembers thinking he wasn't going to make it and that he would never see his family again.
"That was when I thought I was going to die, and that was the point where I was saying goodbye and going through that really traumatic process," he said. "It's really difficult to try and remember it all clearly, but I remember asking my mate Petch to go onto my laptop and print off letters that I'd written to my friends and family … and my girlfriend. It's probably the hardest thing that I've ever had to do in my life … but thankfully those letters were not needed and I was able to come home and recover well."
He was taken to an American medical base in Germany and then to Royal Brisbane Hospital.
"The first time that I was put into a wheelchair was the first time I realised that I was now a disabled person," he said. "I was a now a person who required medical devices and prosthetics and driving modifications and support, where I didn't need it before, and it was quite a hard pill to swallow."
He credits his family and friends for helping him through it.
"I've got a very close family, and although it was traumatic for myself, it was also traumatic for the people who witnessed it and applied the bandages, and it was traumatic for my family getting the phone calls," he said.
"It was really difficult for them, but at the same time we were able to come together and support each other and that made it easier for me … It's one of the things that doesn't get talked about enough, the recognition of those friends and family who help motivate you, and help push you through those hard times, and help keep you focused on your rehabilitation and recovery."
Within three months, he was up and walking on his prosthetic legs, motivated by the opportunity to march with his unit during their welcome home ceremony.
He'd grown up in Queenstown in New Zealand, and joined the Australian Army in June 2006 at the age of 18.
"I joined the military mainly because I couldn't see myself doing anything else," he said.
"I wanted to serve and to have an adventure as well, and I think the military really does provide that. It also provides world-class employment and great opportunities to travel and do amazing things. In my role as a combat engineer, we got to do some great humanitarian missions in East Timor and Indonesia, as well as some infrastructure projects in Malaysia … so it was very great to be a part of that side of the military, and really making a difference to the people around you.
"When you are there on the ground, opening a medical centre, or letting the first person walk across the bridge that you've just built to help them get to that medical centre, or helping to build a big water tank for an orphanage, it's very, very special. The children were incredibly grateful … and it's very humbling."
In the Middle East, he served as combat engineer clearing improvised explosive devices.
"We were out the front, on the front line, searching for the IEDs in the road, so it's a very dangerous job, but we understood that," he said.  "They are very indiscriminate: they don't care who steps on them … so it was an important role, but at the same time, a dangerous one."
It was sport that gave him a new sense of purpose.
"I had the opportunity to head over to the Marine Trial Games only six months after I got injured in 2013," he said.
"I got to witness that, actually, my injuries are not as bad as some others, and what I am able to do is actually quite good, so my ability to do a whole range of activities was opened up to me… 
"From then on I started looking around at different sports for the Paralympics because that's something that I'd mentioned while I was getting carried on the stretcher."
The London Olympics had just finished when he was wounded, and his unit had been watching it on television when they came back from their patrols.
"The promotional material on the TV was for the Paralympics at the time, so it was relevant, and it was on people's minds, and I knew my legs weren't coming back," he said.  "I was looking at different sports and picked kayaking in the end, which gave me that purpose."
In 2013, he and his father, Paul, paddled 1,000 kilometres from Sydney to Queensland to raise funds for Mates4Mates, an organisation which supports current and former Defence Force members who have suffered physical or psychological wounds as a result of their service.
A year later, he captained the Australian team at the inaugural Invictus Games in London. They had been founded by Prince Harry as an international sporting event for wounded, injured or ill veterans and active service personal.
"The Invictus Games became an important part of my life and my rehabilitation," he said.
"For me, it gave me a purpose. I'd been thrown this huge curve ball, and sport opened up this world of opportunities to me that I never knew was coming, and that became my life. And it is my life now."
Within four years of his injury, McGrath had won gold at the Rio 2016 Paralympic Games in the K1 200-metre KL2 Paracanoe event.
"I wanted to make it to the Paralympics and I managed to do that, and have success there, so I'm very lucky," he said.
"I chose the right sport for me and it's given me good focus, good purpose and great goals."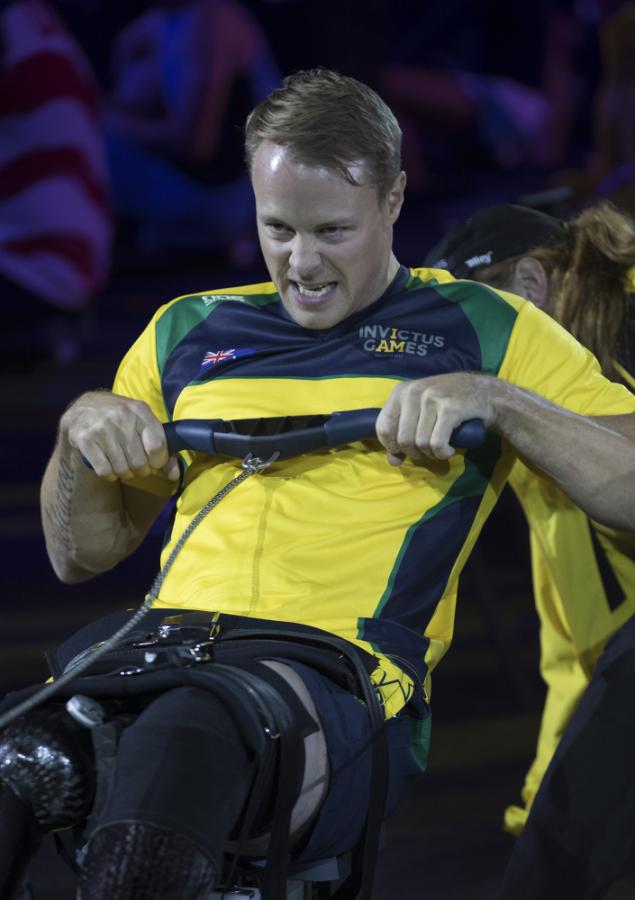 McGrath is now an ambassador for the Invictus Games and is passionate about the healing power of sport.
"It has definitely changed my life, and definitely for the better as well," he said. "There are a lot of things I would not have even considered participating in, or being a part of, so I am very grateful."
Curtis McGrath's story is one of the many told as part of the Memorial's special new exhibiton, After the war, which explores the personal and societal impact and legacy of war. Developed as part of the Memorial's commemorations of the Armistice that ended the First World War, the exhibition explores the personal and social consequences of war over the past 100 years. The exhibition opened on 5 October 2018 and runs for 12 months.