First World War unit war diaries - digitising the final page
There was movement in the Research Centre yesterday afternoon as news spread about a momentous event in the history of the AWM4 First World War unit war diaries digitisation project. For those who have been involved in this project, space was not an issue as we crammed into the digitisation room to witness the scanning of the final page at 2pm on 5 January 2010.
The final page was taken from the unit war diary of the Australian Base Post Office, Egyptian Expeditionary Force for January 1919, item AWM 4 17/3/8. Titled, "A statement of mail handled at the Australian Base Post Office", this document records the numbers of letters, packets and parcels unloaded from SS Wyreema on 27 January 1919. These figures also include details of the amount of items originating in each Australian state and an estimate of the date they were posted.
Planning for the AWM4 digitisation project commenced in 2005 with the aim to make digital copies available for research online to preserve the original documents. Following a tender contract process, the first page was scanned by Document Imaging Services (DIS) in December 2006.
Since then, approximately 500,000 pages have been scanned. The scanning of the final page is the latest significant event in a project that has passed many milestones whilst edging closer to completion through the collaboration of Memorial staff and DIS.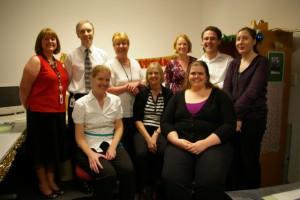 These diaries document the daily activities of military units on active service in the First World War and supplement the war diaries from other conflicts that are already available online. The digital versions of these files are available on the Australian Army War Diaries web page on the Australian War Memorial's website.