"It will be better now we are together" The letters of Joe and Oliver Cumberland
Oliver and Joseph Cumberland were born in Satur, near Scone in the Hunter Valley region of New South Wales. Joseph, known to all as "Joe", worked on the nearby railway at Werris Creek, while his brother Oliver was employed as a labourer and stockman. Joe Cumberland enlisted in the Australian Imperial Force on 31 August 1914, shortly after the declaration of war. The 20 year old was assigned to C Company of the 2nd Battalion. Oliver, the elder of the two brothers, was 25 when he enlisted. Unwilling to see his younger brother go alone, he joined the 2nd Battalion the day before it was scheduled to embark. Having been orphaned before the war, Oliver and Joe Cumberland had been raised by their older sister, Una, to whom Oliver wrote on his enlistment:
"Just a line to let you know that I am going away with Joe, he met me at the station and took me out to the camp and I got in by the skin of my teeth. Una, I cannot tell you how sorry I am to go away without having a few days with you but we sail tomorrow so there is no hope of seeing you again before I go. But I know Una that in your heart you won't blame me. I could not see Joe go alone and remain behind myself and I think it will be better now we are together. I promise you I will never leave Joe wounded on the field whilst I have the strength to carry him off and I know he will do the same for me."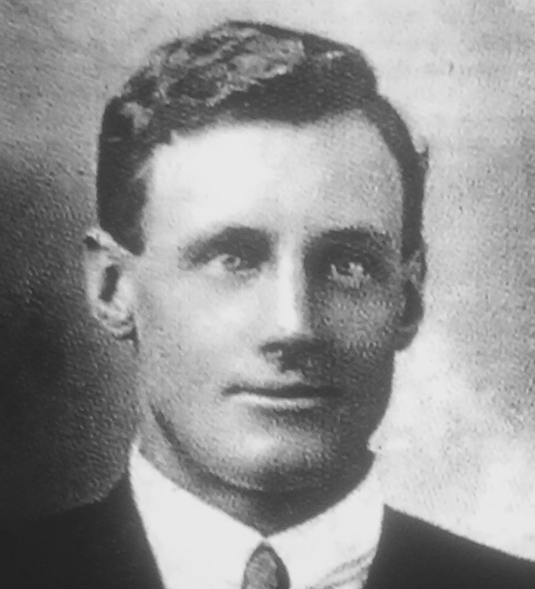 The brothers embarked from Sydney on board the troopship Suffolk, bound for the training camps in Egypt. After more than a month at sea, the pair arrived at camp in Egypt where Joe wrote home to Scone: "Oliver and I are in the best of health … we are camped under the pyramids … they are marvellous!"  As the 2nd Battalion trained, Joe wrote home: "80,000 Turks are advancing on the Suez Canal and next week we are about to leave here to meet them … you never know what is going to happen to Oliver or I so don't let it upset any of you too much … you must remember that thousands of sisters are losing their brothers daily and if the boys are prepared to die fighting for their country I reckon their sisters ought to be prepared to give them up if need be, when they know they are dying for a noble cause."
Joe and Oliver Cumberland went ashore at Gallipoli on 25 April 1915. Oliver was wounded in the thigh while charging enemy lines. He was evacuated to Egypt for treatment at the 2nd Australian General Hospital in Cairo. While he was recovering, he received the news that his brother Joe had died of wounds sustained in action on Gallipoli. He wrote home to Una: "If you have not already heard it- poor Joe is gone- he died of wounds in Alexandria hospital on the 5th of May.  I did not know until just yesterday, I went to headquarters offices in Cairo and saw the list of killed and wounded. I had been very anxious wondering where he was and when I saw the list I did not know what to do. I wandered about the streets nearly mad, I felt so lonely…" Joe Cumberland was buried at Chatby Military and War Memorial Cemetary in Alexandria under the inscription "Tossed no more on life's rough billows, the storms of life are past." He was 21 years old.
Oliver Cumberland re-joined the 2nd Battalion on the Gallipoli Peninsula in June 1915 where preparations were under way for a major offensive. An attack was planned to take place on enemy lines at Lone Pine in August as part of a diversion for Anzac units attacking positions at Chunuk Bair and Hill 971. As part the first Australian Brigade, Oliver charged towards the Turkish trenches in the early hours of the morning on 6 August 1915. At some point during the attack on Lone Pine, Oliver Cumberland went missing. News of Oliver's disappearance reached his family in Scone with conflicting information about his whereabouts. A letter suggested he had been taken prisoner and was a in a Turkish prisoner of war camp. Fellow Scone local and member of the 2nd Battalion, William Bowring, wrote home to his mother in February 1916: "Tell any of the Cumberlands that Oliver is all right. Dolph told me they were worrying about him mum, you can tell them from me that he is well and has a base job and good luck to him if he can keep it. I will find out his address and write to him and tell him to write." Still, nothing was heard of young Private Cumberland.
In 1916, a court of enquiry was held to determine his fate, deducing that Oliver Cumberland had been most likely been killed in action during the Battle of Lone Pine on 8 August 1915. His sister Una wrote tirelessly to military authorities searching for information about his final resting place. By 1917, almost two years after his death, Base Records were still unable to locate Oliver's grave. It was not until 1922 that grave exhumation parties found his identity disk and located the remains of Oliver Cumberland, buried in an old trench just east of Lone Pine Cemetery. His remains were twice exhumed and reinterred before Oliver found his final resting place at Lone Pine Cemetery beneath the inscription "A brave young life that promised well, at the word of God a hero fell."
Oliver and Joe Cumberland were remembered by their families in the Scone Advocate in 1916, with their siblings placing a small poem in memoriam: "He died the noblest death a man may die, fighting for God, Right and Liberty. And such a death is immortality".