Australian nurses in the Korean War
A total of 153 Australian nurses served in Commonwealth hospital units during the Korean War. While based mainly in Japan, they also served in Korea.   These trained civilian nurses joined the Australian Army and the Royal Australian Air Force for a four-year period, tending to battle-casualties, health problems and the transportation of patients.   
Nurses of the Royal Australian Air Force Nursing Service (RAAFNS) and the Royal Australian Army Nursing Service (RAANS) (later the Royal Australian Army Nursing Corps (RAANC)) worked at the British Commonwealth Medical Zone Mobile Surgical Hospital in Seoul. Apart from the wounded, nurses also treated ailments brought on by intense summer heat and harsh winters, remote and mountainous fighting, and trench warfare. Trench foot, known in Korea as "rice-paddy feet", incapacitated many front-line troops. Nurses placed strong emphasis on patient hygiene, and obtaining fresh food and water supplies.
Nathalie Oldham (RAAFNS), Betty Croker (RAANC), and Marjorie Haynes (RAANC) were responsible for the evacuation of British Commonwealth patients.  Patients were transported to the British Commonwealth Communications Zone Medical Unit in Seoul before being collected by the Transport Division of the Royal Australian Air Force (RAAF) staffed by the RAAFNS, and transported to Iwakuni, Japan. From there they were transported to the Ambulance Train Hospital, staffed by nurses rostered from the British Commonwealth Hospital.  Sister Crocker directed the wounded to Sister Oldham at Kimpo Airport, Seoul, who in turn handed them to Sister Haynes at Iwakuni, Japan, for the train journey to Kure.
A medical evacuation unit, staffed by the RAAFNS, prepared patients for air transportation and accompanied them on flights to Iwakuni. From 1950 to 1953, 12,762 Commonwealth wounded and sick flew this route. Other nurses based at Iwakuni served in hospital trains taking casualties to the British Commonwealth General Hospital in Kure, where the majority of Australian nurses worked.  No. 1 Ward there was staffed entirely by Australians.  In Iwakuni, six Australian nurses were attached to the RAAF hospital, assisting aeromedical evacuations.
RAAFNS sisters also accompanied more than 720 patients flown from Japan to Australia via Guam (or Manila) and Port Moresby.  The nurses who undertook air evacuation duties usually flew about 80 hours per month.  Apart from caring for the sick and wounded, they also were responsible for advising the captain of desirable altitude limitations and whether patients were suitable for air evacuation.
Nurses were subjected to flying hazards in operational areas. RAAF nurse Sister Patricia Oliver recalled: "There were certain dangers in transporting wounded in freezing conditions in unpressurised aeroplanes … The condition of the patients was never ideal for evacuation but it was considered preferable to return them to Japan rather than have them remain in Korea any longer … On one occasion, we had to fly so high because of the weather that I became semi-conscious from lack of oxygen."
Sister Oldham served with the United States Air Force Medical Service for several months during the summer of 1952. During that time she observed many differences between the services – the most notable being that, unlike American flight nurses, Australians did not receive flight pay and were not allowed to eat in the officer's mess. Oldham was also impressed with the Americans' larger medical aircraft and abundance of supplies.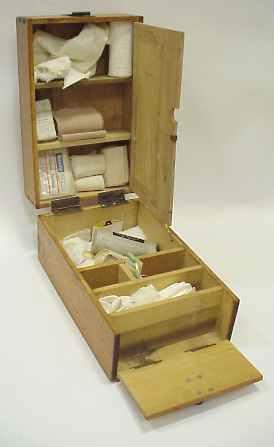 For those nurses detached to Korea, life contrasted starkly with life at Iwakuni.  Their movements were more restricted, and there was increased responsibility and workload. Basic supplies such as medicines, boots, socks and blankets were hard to acquire, and access to running water, electricity and medical equipment was difficult. Improvisation was essential to maintain basic levels of sanitation and small elements of comfort. Nurses were required to assist with psychologically affected casualties, for which they had had very little training. All nursing personnel sent to Korea completed rifle and pistol training because there was a fear that they may have to defend themselves if North Korean and Chinese troops did not respect the Red Cross or the Geneva Conventions.
The Korean War was a period of both change and continuity in the culture of military nursing. The RAAFNS and RAANC developed as more career-orientated organisations, while strong connections with past military nursing traditions remained. The last nurses returned home to Australia in 1956.