Sydney-Emden through a Surgeon's Eyes
Doctor Leonard Darby, Senior Surgeon of HMAS Sydney, was below deck when the German cruiser SMS Emden opened fire. The ensuing battle became renowned as the first triumph of the Royal Australian Navy. In Darby's words, "during the action, the space below seemed like a mad inferno." In the ship's medical officer's journal, Darby penned a vivid account of the action and aftermath. The Memorial has taken great care in the digitisation of this treasured object, making Darby's firsthand account of the battle between Sydney and Emden accessible on the Memorial's website for the first time.
The battle occurred off the coast of the Cocos (Keeling) Islands on 9 November 1914. Emden attacked around 9:40 am, and the air was soon filled with the sound of Sydney's guns retaliating with "continued rapid fire" while "a constant stream of wounded men requiring urgent attention was being brought down" for medical help.
Darby's account of treating casualties below deck brings us into proximity with the conflict. During the action, Darby and fellow surgeon Doctor Arthur Charles Robert Todd attended to 13 cases in two hours. Sailors grievously injured by shell fragments and gunfire were in "terrible agony". The surgeons worked in makeshift operating theatres, converted from two stoker's bathrooms, where temperatures reached around 40° Celsius. Todd's sick berth attendant fainted four times. Darby recalled that by the time ceasefire was called, "our clothes [were] saturated with blood and perspiration and altogether it had been a terrific two hours of high tension." Four Australian sailors had lost their lives and 16 more were wounded.
Darby and Todd continued treating the wounded until midnight. Darby recorded that throughout the evening "German sailors were being picked up from the water, some of them in a very collapsed condition." These men became additional patients. One wounded German sailor had spent nine hours in shark-infested waters by the time he was rescued. The battle resulted in 130 aboard the Emden killed and 69 injured.
The following day, the ship's commander John Glossop launched a rescue operation. Rescued men from Emden were brought aboard Sydney, exacerbating patient overcrowding. Emden's surgeon Doctor Luther was among the rescued. When he arrived aboard Sydney, Luther was "a nervous wreck having had 24 hours … with so many wounded on a battered ship with none of his staff left." Luther nevertheless worked alongside Darby and Todd for 40 hours straight, treating the wounded from both sides of the battle. Four men from the Emden later died from their injuries.
The medical officer's journal in which Darby recorded this extraordinary account has now been carefully digitised. The image capture took two weeks, producing 687 images and presenting a number of challenges. The volume is over a century old and must be handled with great care. It is a large heavy item with creased pages. A combination of Copibook and METIS scanners was used to produce the images. The METIS is able to capture objects and folios up to A2 in size. The resulting high-quality digital images of this item are now available on the Memorial's website.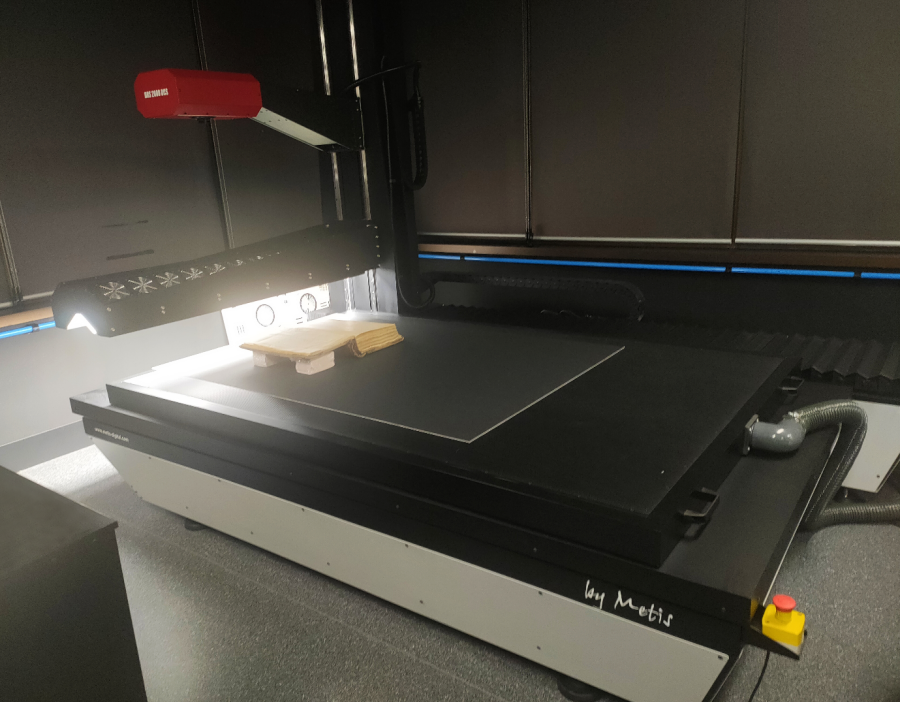 The medical officer's journal containing Darby's remarkable account is accessioned as AWM239 226 and covers the years 1913 to 1922. It is part of a series of Australian Ships RAN Medical Services - Officers' Journals that range from 1912 to 1945 that were transferred to the Memorial in 1991. The records contain reports of illnesses aboard ships, with sick lists, case sheets and statistics.
You can read Darby's remarkable eyewitness account of the Sydney­–Emden battle here.