'He ... put his head in his hands, and sobbed his heart out'
When Meredith Atilemile was a little girl, she would visit the Australian War Memorial with her father and listen to stories about her grandfather who served on Gallipoli and the Western Front during the First World War.
Decades later, she became a voluntary guide at the Memorial and learnt that her great uncle had also served, becoming the signals officer for Brigadier General H.E. "Pompey" Elliott. 
"I've always loved the War Memorial, ever since I was a little kid," Meredith said.
"I grew up in Canberra, and there wasn't much to do on rainy afternoons in the mid-60s in winter. My mother was pregnant with my younger brother, so my dad would bring my older brother and I to the War Memorial, and we had our favourite exhibits, and he would tell us a bit about Pa and his service, so I knew the names of the places very early on."
Her grandfather, Warrant Officer Class I Charles George Schroder, was born in 1893 on the Bellinger River in New South Wales, and enlisted in June 1915 at the age of 22.
He was sent to Gallipoli as part of reinforcements for the 3rd Battalion and was soon transferred to ANZAC Corps headquarters, having been a bookkeeper with the Hunter District Water Supply and Sewerage Board before the war. 
He went on to serve on the Western Front with the II ANZAC Corps headquarters and was awarded the Meritorious Service Medal in January 1917. After the formation of the Australian Corps, he transferred to the British XXII Corps headquarters and was mentioned in Sir Douglas Haig's despatch of 7 April 1918.
"He was one of very few Australians who fought in the Second Battle of the Marne with the French [5th Army] and the Americans in the middle of 1918, and for that he was awarded the French Croix de Guerre," she said.   "But he never spoke about the war. He refused to go to Anzac Day Parades [and] didn't want to have anything to do with remembering the war."
Researching her grandfather's service, she discovered it was a love of cricket that brought his war to an end, and perhaps saved his life. In attempting to bowl a fast ball during a match with XXII Corps HQ personnel, he twisted his right knee and fractured his right tibia. He was admitted to the Central Military Hospital at Eastbourne in England and was sent home to Australia in November 1918.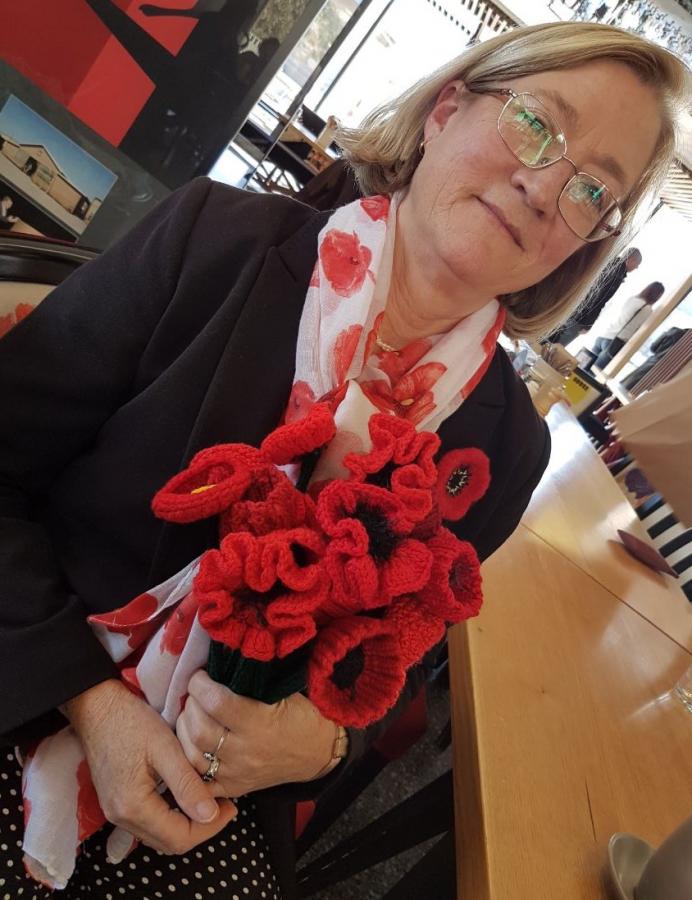 It was while researching her grandfather's service that Meredith discovered he had a brother, Lieutenant John Donald Schroder, who also served during the First World War.
"He trained as a signalman … and I must have just gone through the records in the Memorial and the name Schroder just came up," she said.  "I looked at the name and it was the same next of kin as my grandfather and I thought, 'Oh my goodness, because I had no idea about this brother."
The two brothers had enlisted on the same day in June 1915. John went on to serve in North Africa during the Senussi campaign and on the Western Front with "Pompey" Elliott.
Meredith's great-uncle accompanied Elliott on an inspection at Fromelles in July 1916. The battle of Fromelles was later described as the worst 24 hours in Australian history, with the Australians suffering more than 5,500 casualties in one night. 
"What had been ordinary sandbagged trenches were now heaps of debris, and it was impossible to walk far without falling over dead men," John later wrote.
"Although the Hun had a barrage down and there must have been dozens of [enemy] machine guns operating [as well], Pompey never thought of ducking, but went from battalion to company headquarters and so on right along the line. A word for a wounded man here, a pat of approbation to a bleary-eyed digger there, he missed nobody. He never spoke a word all the way back to advanced brigade [headquarters] but went straight inside, put his head in his hands, and sobbed his heart out…
"In my estimation no greater soldier or gentleman ever lived."
John was later mentioned in Sir Douglas Haig's despatch of 9 April 1917 and was wounded in action on 28 May 1918, but remained on duty.
He was awarded the Military Cross for his "conspicuous gallantry and devotion to duty" in July 1917 and was awarded a Bar to his Military Cross for his actions during the Second Battle of Villers-Bretonneux in April 1918.  
"He stayed with Pompey until the end of the war," Meredith said. "And when he came back in late 1919, his ship came into Melbourne, and Pompey actually came to the wharf to meet him and took him to lunch that day."
She managed to track down John's family and was able to show them five pages of hand-written notes at the Memorial that John had written about Elliott after the war.  "His family had never seen it," she said. "When I finally made contact with them I was able to send them copies of it and they were thrilled because it tells about Elliott … but it also tells you a bit about John."
For Meredith, it's important to share these stories. Her husband is a former French commando and her brother, Commander Andrew Charles Schroder, read the story at the Memorial's Last Post Ceremony on 17 September last year. It was his birthday and his last day in the Navy before retirement.
Meredith was also one of more than 50,000 volunteers from around the world who lovingly hundreds of knitted and crocheted poppies as part of the 5,000 Poppies project.
The project started as a small personal tribute by co-founders Lynn Berry and Margaret Knight to honour their fathers' service during the Second World War, but it soon grew into a world-wide community project, culminated in a moving display of 62,000 poppies at the Memorial to mark the centenary of the Armistice that ended the First World War on Remembrance Day 2018.
The hand-crafted poppies are now being sold in bunches of five as a memento of the centenary of the Armistice and as a lasting tribute to the fallen soldiers of the First World War, with all proceeds going to support Legacy Australia.
"I just felt very moved by it and by the whole idea," she said.  "Everyone in Australia has a story of someone who has served … and those who don't are inspired by it."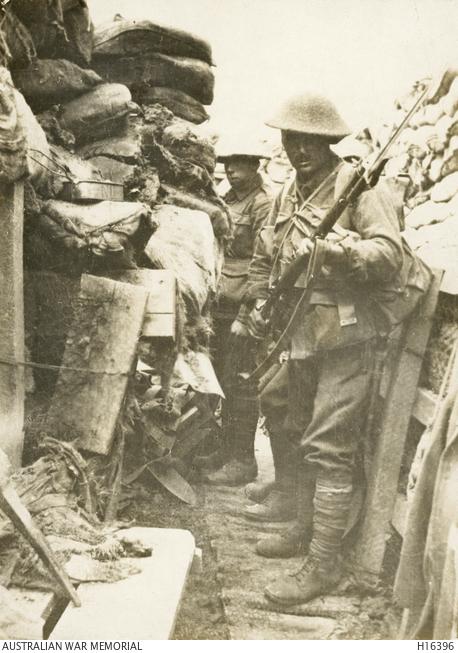 A French and history teacher, she travelled to France for the centenary of the battle of Fromelles and helped plant poppies at the foot of the "Cobbers sculpture" where her great uncle served.
"Everyone wanted to share their story about Great Uncle Joe or about how their spinster great aunt never married after her fiancé was killed," she said. 
"And then the locals started sharing their family stories about their experience of the war… There was one fellow who said … his grandparents … had fled the Germans … and basically packed whatever they could in their horse and carts on their farm and fled … 
"When the war was over they came back, but everything had been so badly destroyed – there were no roads or anything – and they looked, and they thought, 'How do we find our land?' There were no buildings left. There were no fences. There were no roads … But the horse remembered where to go and the horse took them back. And there are so many stories like this that we've got no idea about here in Australia. 
"We've got our own versions of stories of courage and loss and adventure and all of those sorts of things, but those people lived it. They weren't just soldiers, and they had no choice … It was [incredibly moving], and there were times when we were in tears, and people would come and tell their story and they would be in tears with us, sharing it."
For her, it's important to remember their service and sacrifice.
"We teach it as part of our identity, and to me the poppy symbolises all of that," she said. "It symbolises how we remember, how we value what those men and women went through, and why they did it …
"The result of that sacrifice altered our country incredibly: not only did it create a sense of who we were, but it also devastated that generation … and we don't want to forget it ... Our society was marked by the fact that we don't know what engineers, what musicians, what doctors, what artists we lost … [and] we need to remember all of that potential that was lost ... 
"So many women were left without a partner, and all their potential children were never born. It's an enduring effect that perhaps we are still enduring to this day … so it is important to remember that huge sacrifice not only of those who served, but those who stayed behind as well."
She finds working at the Memorial as a voluntary guide particularly rewarding.
 "It goes back to those stories when I was a little girl," she said. "We'd come to the Anzac Day Parade, back when we had lots of marching bands and lots of soldiers, and dad would tell me about pa…
"When the ad came up asking for volunteers, I thought, 'I love the Memorial … and I love the volunteers who have helped me with my research, I think I'd like to get involved,' so I went through the training, and … the more I did it, the more I felt an obligation to share those stories out respect for those who wrote the stories."
Bunches of poppies are now available at the Memorial shop or online.  
For more information about volunteering at the Memorial, visit here.