Honest, loyal, and well respected: the passing of Major Andrew John Balsillie MBE
The Australian War Memorial has learnt of the passing of one of our most respected donors, Major Andrew John "Jack" Balsillie MBE, in his home town of Bendigo on 30 October 2017.
Major Balsillie was responsible for finding and acquiring the Singapore "surrender table", on which the Allied troops signed the instrument of surrender to the Japanese forces on 15 February 1942. The simple teak table is one of the most poignant physical reminders of one the darkest chapters of Australian and British military history.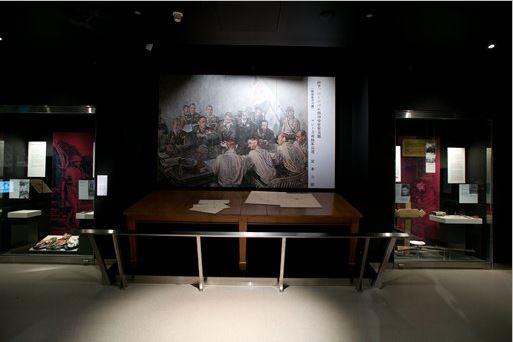 Along with the table, Major Balsillie donated more than 200 items to the Memorial, including many battlefield relics from the Malaya–Singapore campaign. Among these were Japanese tank parts from the famous ambush near Gemas, and from his deployments to Malaya and South Vietnam.
Vale Major Balsillie MBE (21 November 1928 to 30 October 2017).
More about: