From a whisper to a bang - episode four credits
Remembering Well
From a whisper to a bang - episode four credits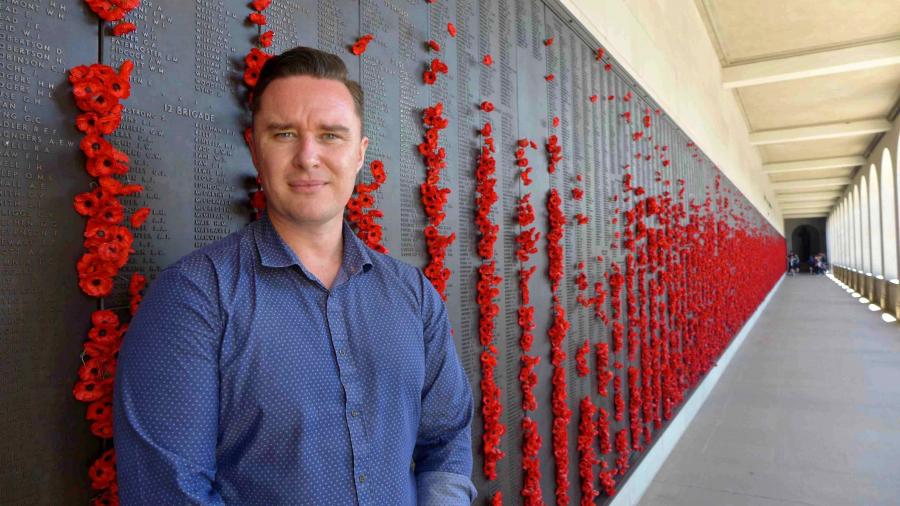 Episode 04 released Anzac Week 2019, duration: 59:30.
'From A Whisper To A Bang!' is written, produced and presented by Megan Spencer for the Australian War Memorial.
Speakers:
Poppy pilgrims:
Jennifer, Chantelle, Susan, Heather and Judy Barter
Actor: 
Voices: 
Music:
Additional Music:
Additional Sound:

Mastering:
Acknowledgments:
'War Comes To Australia' newsreel courtesy Cinesound Movietone Productions.
Thank you:
Darren "Dash" Moyle and Jason Tank from Port Noarlunga-Christies Beach RSL, and the Catafalque Party and Pipers who performed at PNCB-RSL 2018 Anzac Day Dawn Service; Amanda Rishworth; Ledy Rowe; Chris Latham and The Diggers' Requiem artists and composers; Glenn Eley; Daniel Eisenberg; Aaron Pegram; Amanda Dennett, Andy Heaney and the DEX team; the Spencer family.
Music from The Diggers' Requiem included in Episode 04:
'Requiem Aeternum / Rest Eternal: FROMELLES 19 July 1916', GF Handel (arranged Latham) 'Dead March from Saul' for accordion, choir, all soloists & orchestra.
'62,000 Bells For 62,000 Australian Dead', recorded at the ANU School of Music Canberra by Veronica Bailey, Thomas Laue and Chris Latham (in 'Lux Aeterna – In Paradisum', composer: Ross Edwards).
Concert performed in Amiens, France, on April 23, 2018, by Orchestre de Picardie and the Jena Philharmonic and with Australian soloists, conducted by Chris Latham. Listen to the full concert and read the program.
The Diggers' Requiem is an Australian tribute to the 100th anniversary of the end of the First World War, jointly commissioned by The Australian War Memorial and the Department of Veterans Affairs, with the assistance of Peggy Polias & Ellie Cumming. It features work by seven contemporary Australian composers working with Artistic Director Christopher Latham on existing and new musical pieces. More details about this collaborative project at The Flowers of War.
 
Visit:
Read:
Disclaimer:
The opinions expressed in this podcast series are those of individual contributors and do not necessarily reflect the views of the Australian War Memorial.