Since the earliest days of film, the moving image has been used to document, promote, report on, and recreate events from our military history. Film has shaped our understanding of the Australian experience of war.
ACTION! Film & War follows Australians armed with cameras who have shared their experiences as they record history and bear witness to conflict – either as a professional duty or for their personal record.
This exhibition is also the story of movies themselves – the comfort they can provide to those serving far from home and the way they can take our war stories, re-frame them and share them with new audiences. Drawing chiefly on the collection of the Australian War Memorial, these are stories of Australia, war and the power of the moving image.
Touring NOW at the Museum of Tropical Queensland
Images courtesy of Museum of Tropical Queensland, part of Queensland Museum Network.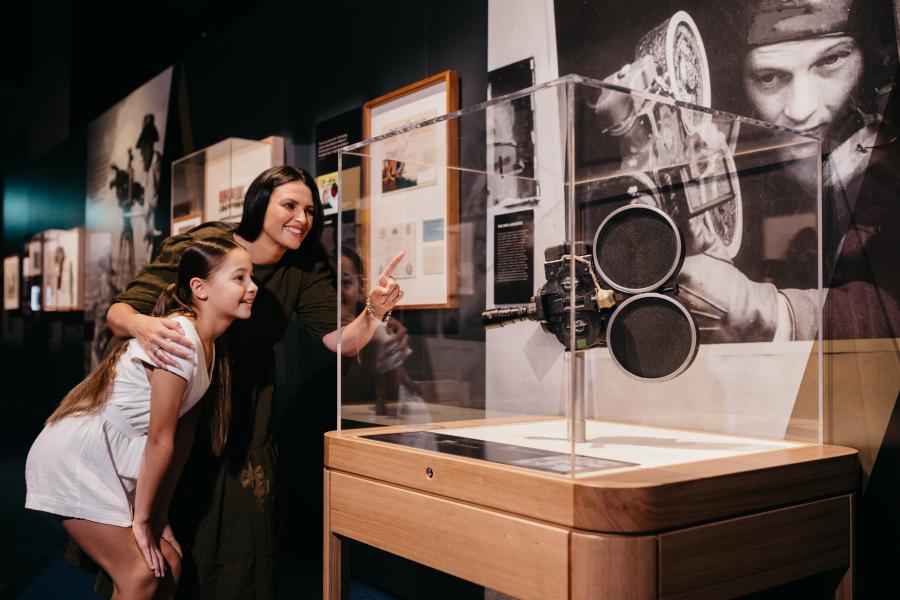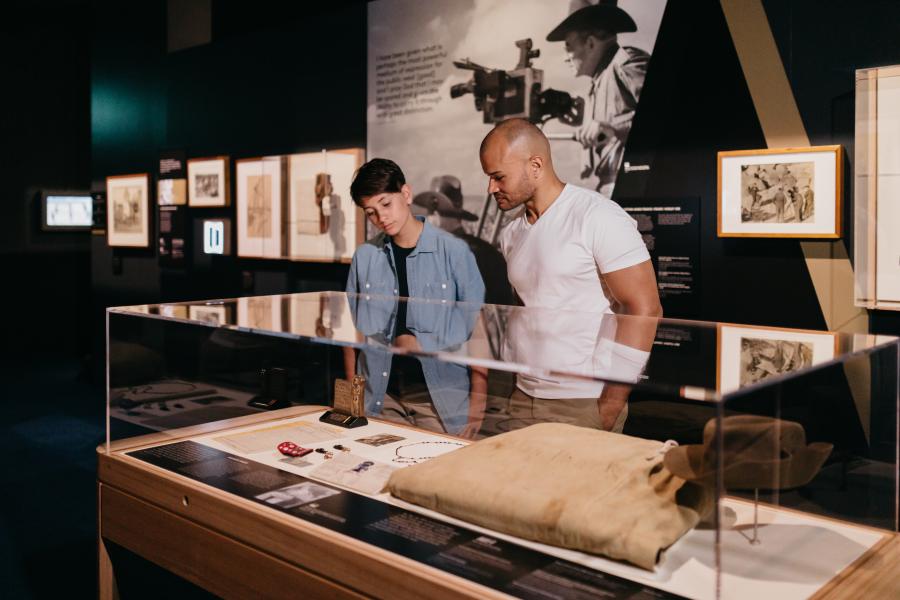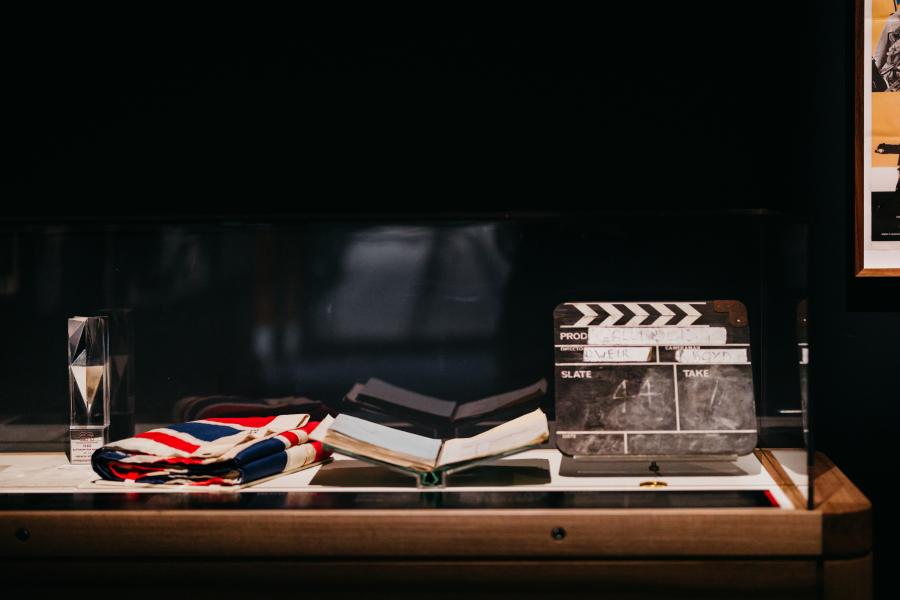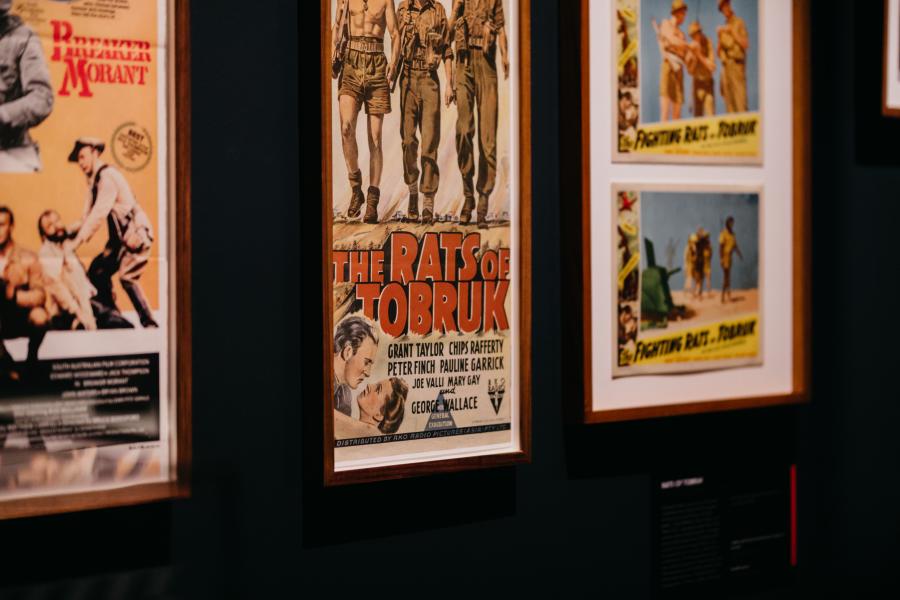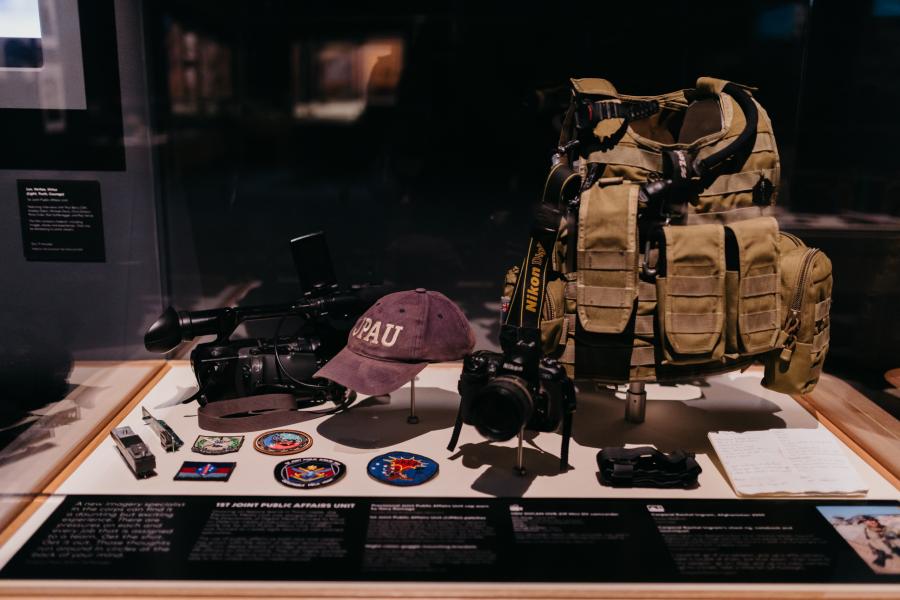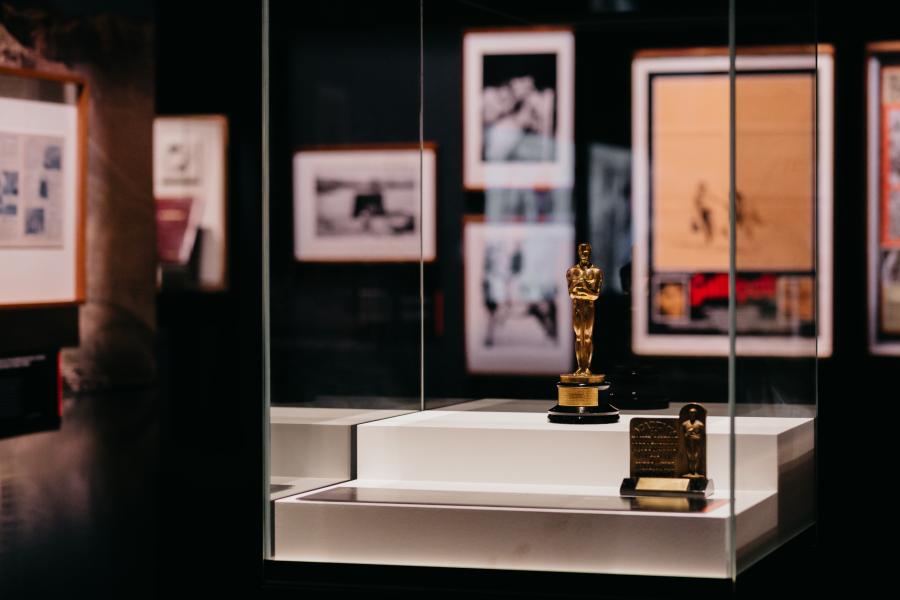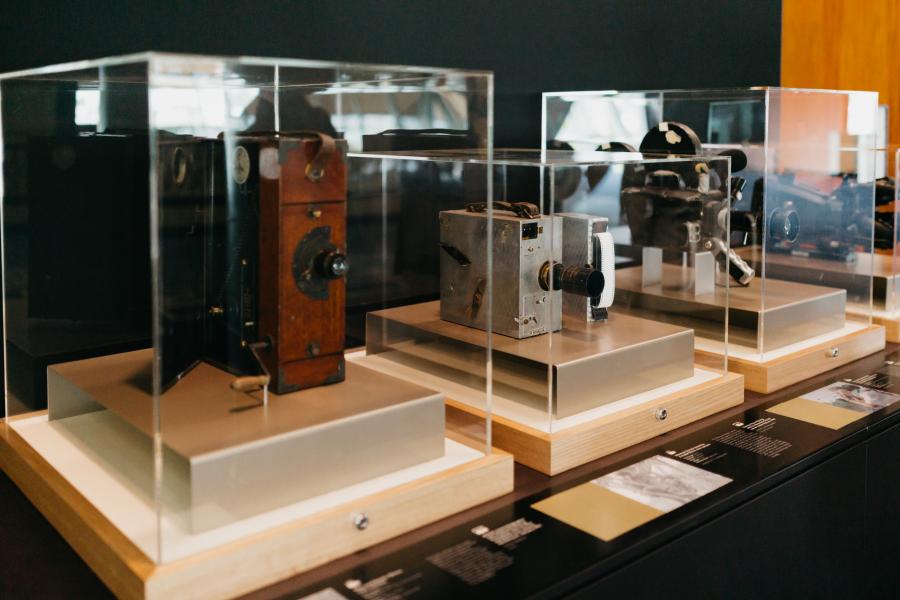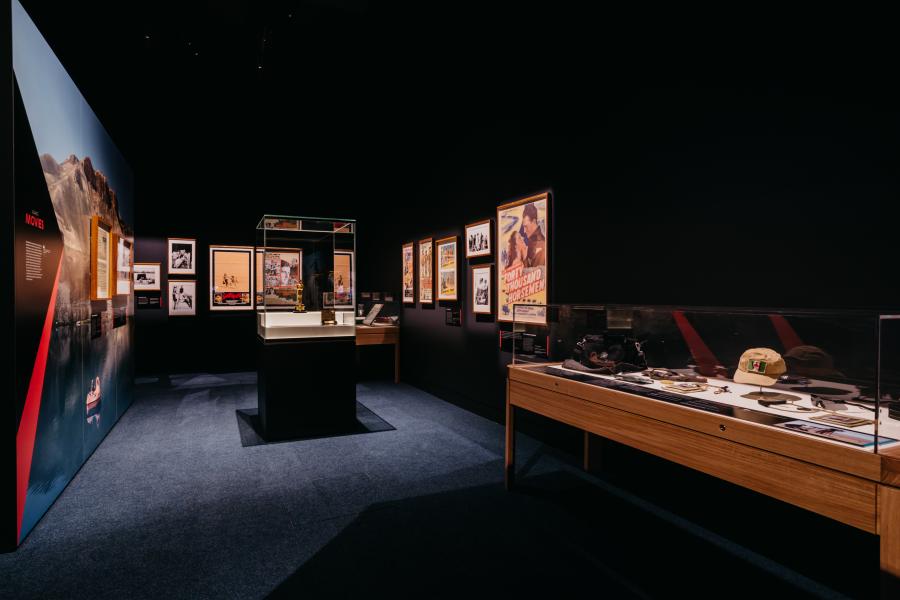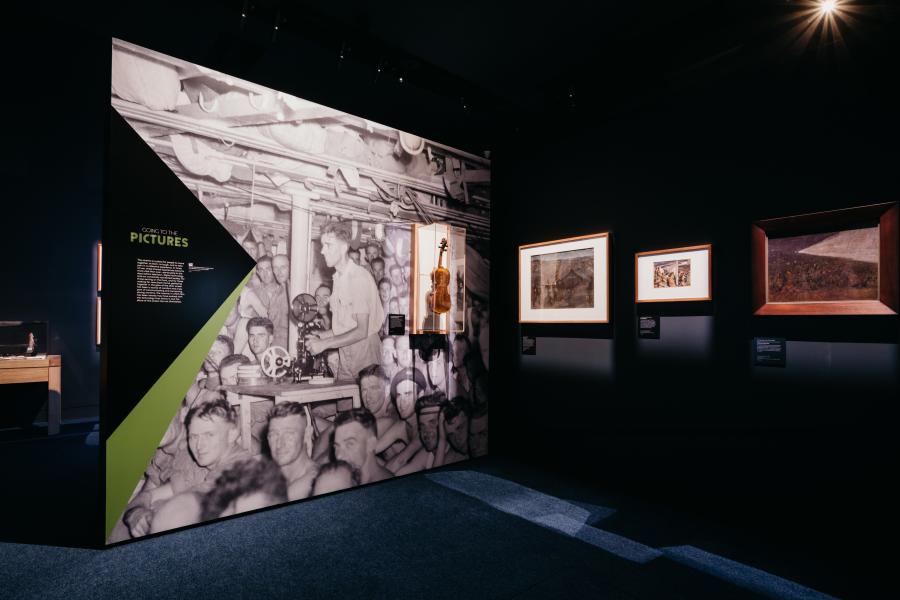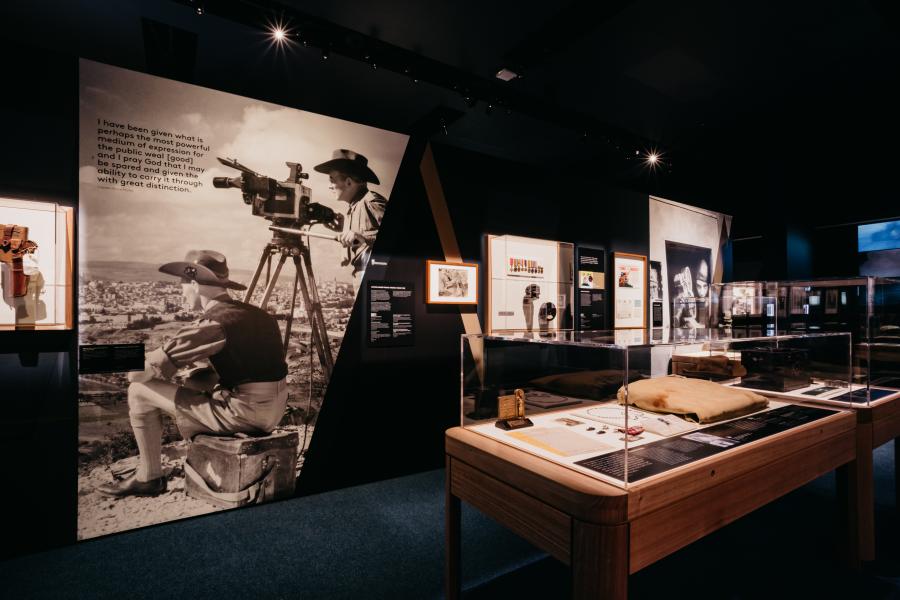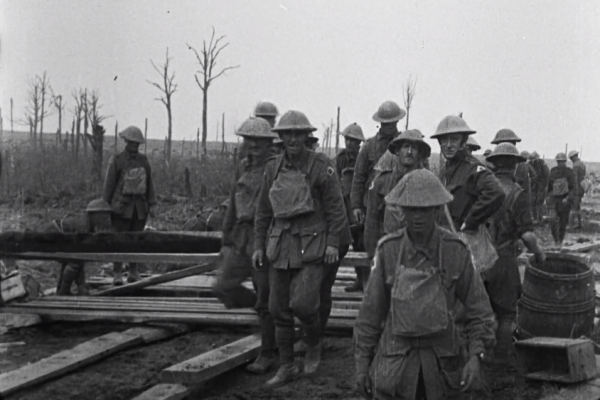 View excerpts of films featured in the Memorial's touring exhibition Action! Film and War.
Image: Film still from Fighting in Flanders [F00056]
Watch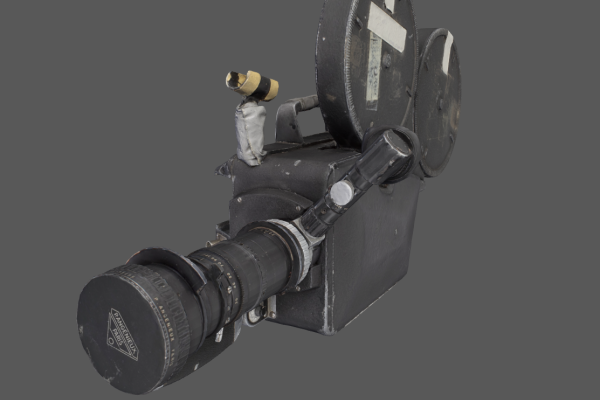 CP-16 16MM Movie Camera: Neil Davis
Neil Davis used this CP-16 sound movie camera to film the first North Vietnamese tanks breaking through the gates of the Presidential Palace in the Vietnamese capital of Saigon.
Learn more
Moy and Bastie 1909 Cine Camera
This type of camera was used by Geoffrey Malins and John MacDowell, British cinematographers who filmed Australian soldiers behind the lines, producing footage that would later become the basis for Australia in France, edited by Charles Bean.
Learn more
On 9 September 1945 General Sir Thomas Blamey, Commander-in-Chief of the Australian Military Forces, presided over a ceremony at Morotai in which he accepted the surrender of the Japanese 2nd Army from Lieutenant General Fusatarō Teshima.
Learn more
Collected: Episode ten – Damien Parer and the Oscar
The first Oscar awarded to an Australian film shines a spotlight on the work of ace war cinematographer Damien Parer. In Episode 10 of Collected, Louise Maher learns about the mystery behind the Academy Award in the Memorial's collection and the impact of Parer's 1942 film Kokoda front line!
Listen here
Marketing Sponsor