"The role of a knitter was not what every woman wanted"
In Britain, the outbreak of the Second World War brought conscription and a nationwide labour shortage. This gave women the chance to challenge traditional gender roles and break free from convention by taking on jobs previously thought of as being masculine, including physically taxing work such as aircraft maintenance, tractor driving and flying.
The Women's Auxiliary Air Force (WAAF) was reformed in Britain in June 1939 after an inter-war hiatus, to release officers and airmen of the Royal Air Force (RAF) for operational duty. WAAF members did not serve in all female units, but as members of RAF units.
The vast majority of WAAF members came from working class backgrounds. Numerous girls enlisted at the minimum age of 17 and a half, and for many it was their first time away from home. Basic training consisted of square bashing - or 'shouting, drill and discipline', and an immersive specialist course. Most trades required no prior experience. As one WAAF member put it "When [they] discovered I could ride a horse and a bicycle they suggested I become an MT driver". WAAF members often lived some distance from the base and had to cycle to work. While they had to adapt to a communal life, a lack of privacy and shift work, many recall this period as the best in their lives.
Initially recruited as drivers, clerks, kitchen and cleaning orderlies, as the war progressed WAAF members worked as telegraphists, telephonists and meteorologists. They undertook specialist work intercepting codes and ciphers, worked with radar and interpreted aerial photographs. Some were trained as special operations agents and sent to occupied Europe.
Women eventually took on roles assembling weapons, building ships and aircraft, becoming mechanics, engineers, electricians and fitters for aeroplanes and balloons. They took on key roles as watchkeepers (maintaining watch in ops rooms), flying control operators, aircraft plotters and radio operators.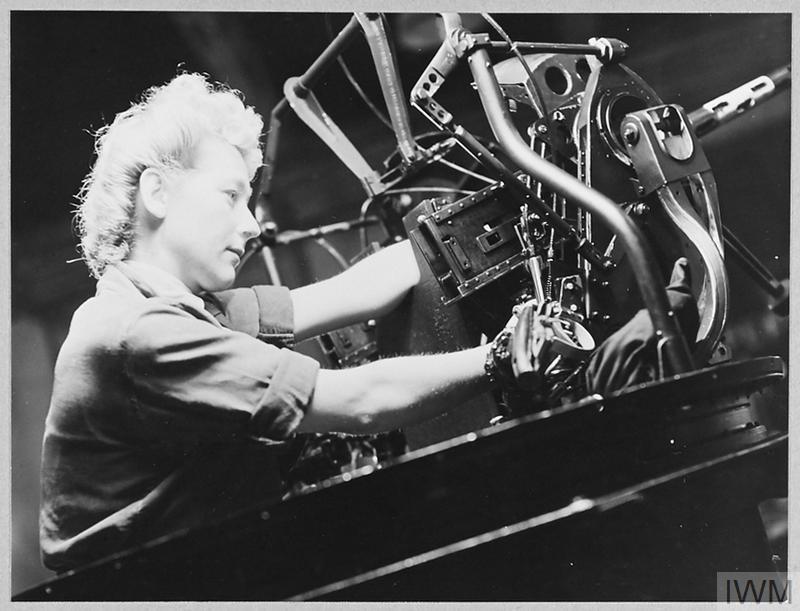 Despite a relaxation of gender barriers, women of the WAAF were not allowed to fly in operations. They were, however, trained as ferry pilots leading to the formation of the Air Transport Auxiliary (ATA). Over the course of the war, 150 women flew with the ATA, delivering new or reconditioned aeroplanes to RAF units, and shuttling aircraft back for repairs.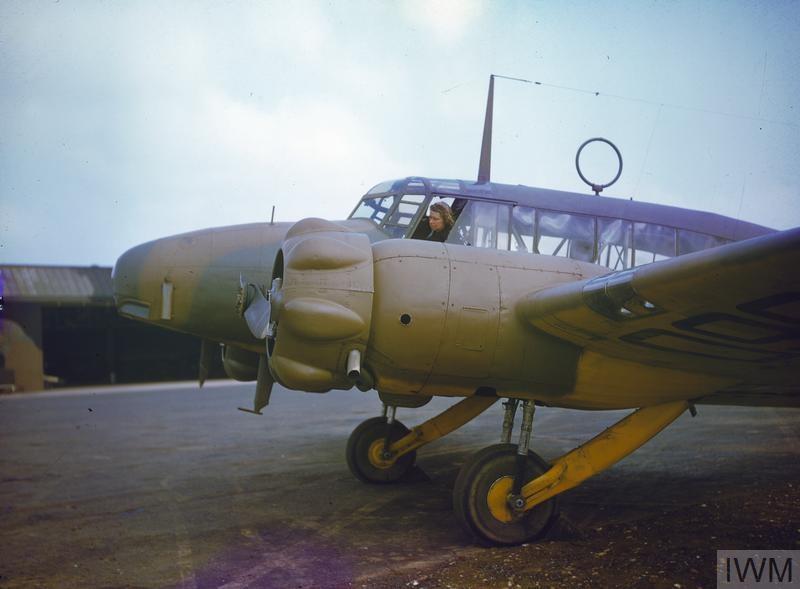 As well as performing vital war work, WAAF members supplied a valuable social contribution to an RAF station. As an unnamed parachute packer recorded,
'This is a Bomber station you know… You can have a different boyfriend every night if you want to – it's wizzo!'
For many in the WAAF, romance blossomed as war heightened urgencies of all kinds. Members of the RAF and WAAF had plenty of opportunities to meet - at the pub on nights off, at dances, in the mess, in an administrative capacity or at the uniform store. Aircrew were driven to their aircraft dispersals by a WAAF member, and they and ground crew assembled in all weathers at all times of the night to wave-off  aircraft departing on raids. When it came time for the bombers to return, WAAF members manning the radio in the ops room would anxiously listen out for the return of 'their boys', willing them through flak, nightfighter attack, collision and weather. Countless WAAF members despaired when sweethearts and fiancés were lost on raids. Two thousand Australian airmen – just under one in ten – married British women during the Second World War. Just how many of these were members of the WAAF is unknown, but the figure is likely very high.
Women's Auxiliary Australian Air Force
At the end of 1939 the Minister for Air, the Hon J.V. Fairbairn, returned from Britain and announced Australia would have women in the air force. Some senior members of the British WAAF came to Australia to advise on the establishment of the Australian service, and the Women's Auxiliary Australian Air Force,(WAAAF) was born.
Established with the same structure as the WAAF and for the same purpose of releasing male personnel for operational service or more combative duties, the WAAAF was essential to the war effort and an integral part of Australia's home front industry.
Women joined the WAAF from Britain and overseas; some Australians found themselves in the United Kingdom at the outbreak of war and joined. Jean Starling travelled to Britain from Canberra in 1938 to undertake a librarian's course. When the war broke out, she volunteered for the WAAF and trained as a specialist photographic interpreter.  Flight Officer Starling served at the Central Interpretation Unit analysing and interpreting negatives and prints captured on bomber raids from which intelligence reports were produced. After the war Starling returned to Canberra and worked as the city's first librarian.
The Second World War changed the lives of women in the WAAF and the WAAAF who performed jobs they had not attempted before and were able to do them as well as men. As well as gaining independence, new skills, education and training, their contribution to the war effort both in Britain and Australia was huge.