The Memorial boasts a staff of subject specialists in all aspects of military history and museum practice.
Our articles and our Encyclopedia allow subject specialists to share their knowledge on Australian military history.
They also provide a way for us to take a closer look at the people and the stories behind the history and our museum collection.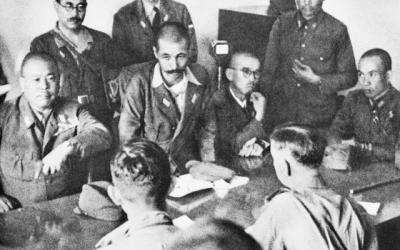 Originally presented by Dr Chris Coulthard-Clark from the Memorial's Military History Section, on Friday 15 February 2002 beside the Roll of Honour at the Memorial, as part of the Roll of Honour Talks series.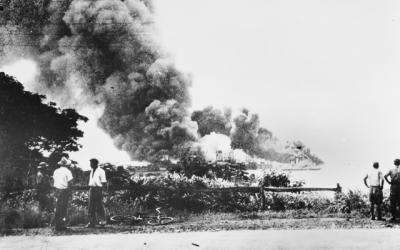 We stand here by the Roll of Honour to remember those who died in the defence of New Britain and Ambon and in the aftermath of those defeats. We do so not with any sense of embarrassment but with a profound sympathy for those who suffered and died during the darkest days of the Second World War in south-east Asia.
The Memorial's Principal Historian, Dr Peter Stanley presented, "The Memorial and its People", on Sunday, 11 November 2001 as part of the Memorial's 60th anniversary celebrations.
Learn more about the conservation and repair of a damaged 1890's German Pith helmet
Many thousands of Australian Aboriginals have enlisted and served in Australia's defence forces since 1901, and several have won decorations, but the first to be promoted to a commissioned rank was Reg Saunders of Victoria.
Learn about the repairing and conserving of the 49th Battalion Regimental colours
A concert to create a deeper understanding of the Vietnam War through music.

Vietnam Requiem brings together Australia's leading composers and performing artists to create an unforgettable theatrical experience.