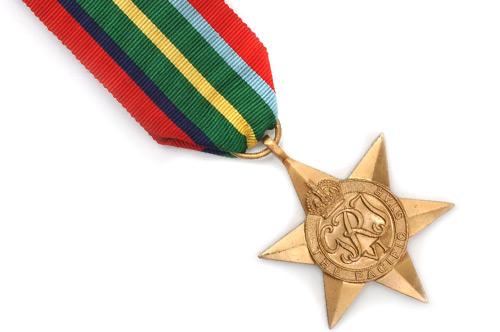 The Pacific Star was a service medal awarded to British and Commonwealth personnel who served in the Pacific between 8 December 1941 and 2 September 1945. The green and yellow lines of the ribbon represent the jungles and beaches of the Pacific islands, while the other colours symbolise the three fighting services: dark blue for the navy, red for the army, and light blue for the air force.
 Why were soldiers issued service medals? Would they have been proud to wear these medals? Who or what would they think about while wearing their medals?
References
Department of Defence, "Pacific Star", https://www.defence.gov.au/Medals/Imperial/WWII/Pacific-Star.asp,  accessed 20 July 2020.
Related case studies