Memorial Boxes are engaging learning resources, filled with real and replica uniforms, equipment, artefacts, and more. They are supported by a range of case studies and activities which are available online. Memorial Boxes can be used to invigorate classroom lessons, inspire historical investigation, and add meaning to commemorative activities. They can also be adapted for use as a therapeutic tool or as a display in a community museum.
The Boxes
There are four different Memorial Boxes available, corresponding to different conflicts or aspects of wartime experience.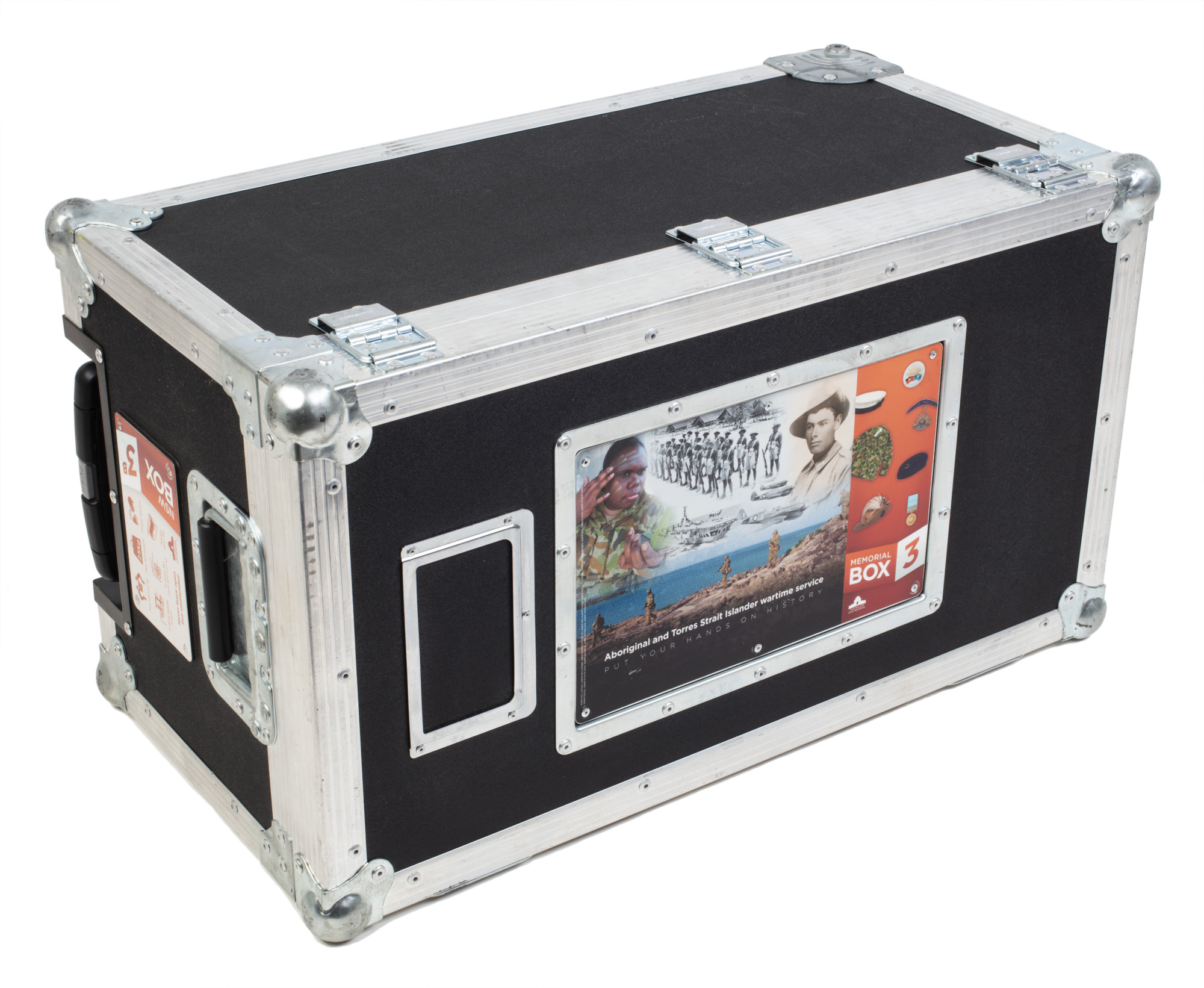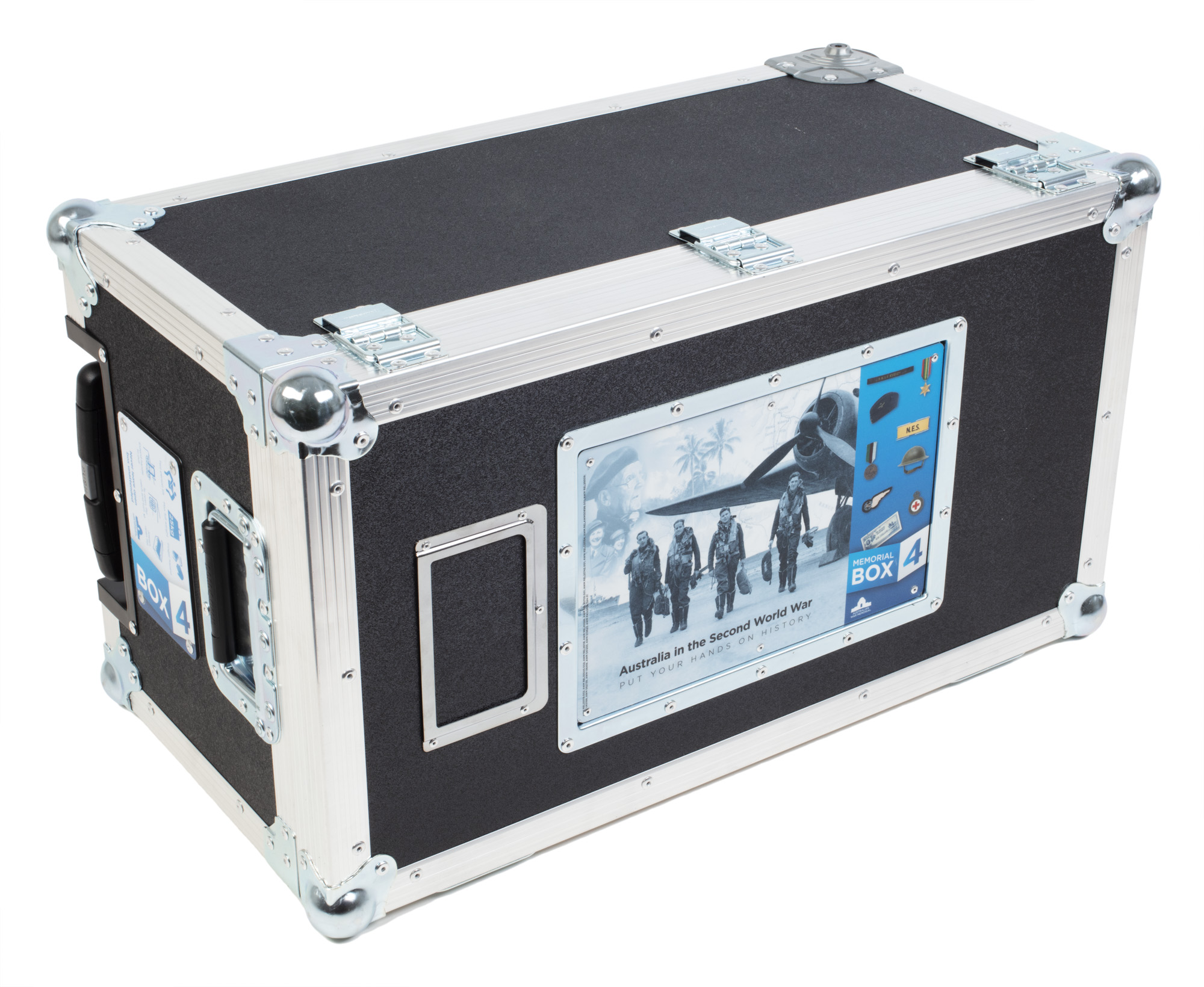 Note to the reader: The objects and case studies in these boxes tell stories of service during conflict. Students may be strongly affected after reading some of the case studies. Encourage them to tell a teacher or trusted adult if they require support. There are many mental health organisations that they can talk to if they need help. Teachers may wish to be sensitive to those students who have personal experience with conflict, family members who are veterans, or parents serving in war zones.
Borrowing a Box
Memorial Boxes are available across Australia, and can be borrowed from our agents in various states and territories. For details on booking a Memorial Box, find your nearest agent and get in touch.
Cost
Memorial Boxes are free to use. There may be a fee to cover postage/courier services; check with your nearest agent for details.
Links to the Australian Curriculum
The Memorial Box program has been designed to align with the "history" and "civics and citizenship" learning areas of the Australian Curriculum.
Risk assessment for Memorial Boxes
Before borrowing a box, participants are required to read the Memorial Box risk assessment.
How to use this resource
Before you start
Read over the Memorial Box risk assessment.

Check the contents of the box against the digitised inventory (and again after use). Report any damaged or missing items to your state agent via email.

Please be careful when handling fragile paper items, and keep objects in their plastic sleeves where possible.
To get the most out of this box, object backgrounders, personal stories, images, activities and more are available on the web.
Think
Discuss the objects with your class and ask questions about their size, colour, weight, or materials.
Does it look old or new, and how can you tell?
Consider its possible use, who might have used it, and what it might have meant to them.
Would its value have changed over time? Is it a primary or secondary source?
Create a list of questions you might have about the objects. How can you find out the answers?
Make
Use the objects to create your own display, with these past exhibitions as inspiration.
Find out more about the Australians who have served during times of war using these publications, and put together an imaginative response based on their experiences.
Use the resource A very special day to find out why the Memorial collects things, and start your own collection to commemorate your family, class, or school.
Create a timeline identifying major events in Australia's military history. Consider where in that history the objects in the box fit, and how these might have changed over time.
Do