National Reconciliation Week 2022
Aboriginal and Torres Strait Islander people please be aware that this resource contains images and names of deceased people.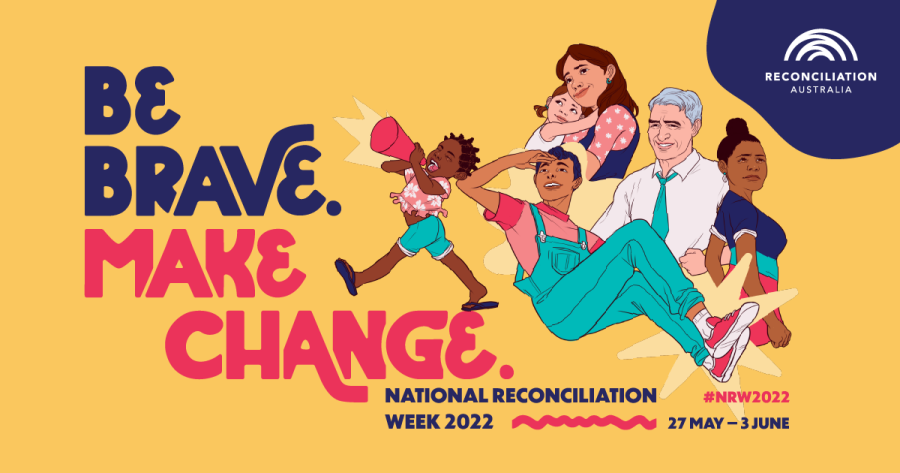 National Reconciliation Week is a time for all Australians to learn about our shared histories, cultures, and achievements, and to explore how each of us can contribute to achieving reconciliation in Australia.
The date remains the same each year; 27 May to 3 June. These dates commemorate two significant milestones in the reconciliation journey— the successful 1967 referendum, and the High Court Mabo decision respectively.
Reconciliation must live in the hearts, minds and actions of all Australians as we move forward, creating a nation strengthened by respectful relationships between the wider Australian community, and Aboriginal and Torres Strait Islander peoples.
The National Reconciliation Week 2022 theme, "Be Brave. Make Change." is a challenge to all Australians— individuals, families, communities, organisations and government—to Be Brave and tackle the unfinished business of reconciliation so we can Make Change for the benefit of all Australians.
The Australian War Memorial is sharing stories of the service of Aboriginal and Torres Strait Islander peoples on Facebook, Linked In, Instagram and Twitter.
Share your own experiences on social media using the hashtags
#NRW2022  #BeBraveMakeChange and tag us using @AWMemorial
Aboriginal and Torres Strait Islander people have served in every conflict and commitment involving Australian defence contingents since Federation, including both world wars and the intervals of peace since the Second World War. Visit our hub to read articles, listen to oral histories, view photos and short films, and more.
Explore
New Articles
The Memorial is honoured to be able to share the stories of Aboriginal and Torres Strait Islander people. Read some of our new articles below.