Dawn of the Legend: The landing boat
Most men landed at Anzac on ship's lifeboats. This one came from the troopship Devanha and was one of six in a string towed by the British destroyer HMS Ribble.
Closer to the shore, the men from the 12th Battalion or the 3rd Field Ambulance climbed from the Ribble into the lifeboats, 30 apiece. Among them was John Simpson, who would soon become a legend as "the man with the donkey". The boats cast off and were towed under fire by a launch; then the men rowed the final distance to the beach. They were close behind the first troops to land.
The boats from the Devanha carried men to the extreme left of the covering force's front; there were a few casualties on the way in. Once the troops had clambered from the boats, each one was rowed back to the destroyer to pick up more men. After the landing, the Devanha was converted to a hospital ship, and in the following months her boats would make the journey between ship and shore many more times.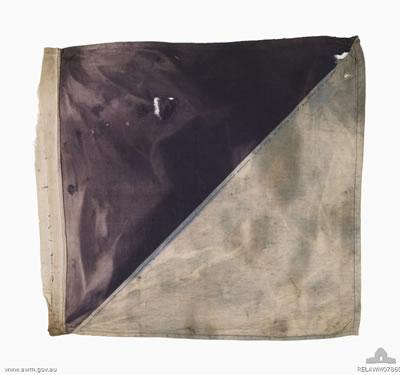 Those from the Ribble were towed … by a steam pinnace, within 50 yards of the shore. Those from the other six destroyers had to row the whole way.

Lieutenant Leslie Newton, 12th Battalion