Stolen Years: Australian prisoners of war - Prisoners of the Italians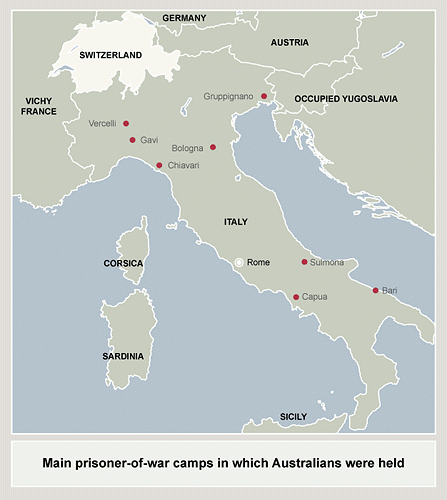 Australians captured in North Africa became prisoners of the Italians. The first man had been captured in December 1940, a thousand more in 1941. They would wait more than four years for liberation. Others went "into the bag", as they then said, in 1942. They were sent to Italy, risking attack by Allied ships and aircraft while crossing the Mediterranean Sea.
Italian camps varied greatly. Some were inefficient and badly run; others were easier. In September 1943 Italy surrendered. Some prisoners were able to escape to Allied lines in the confusion. Those unable to get away were rounded up and sent to Germany: prisoners for a further eighteen months.